When I start my day with a protein-packed meal, I feel better! My head is clear and I have the energy I need to conquer the day. While many people think of meat products as their main protein source, there are also many (yummy) vegetarian options that you can choose!
Disclosure: This post was sponsored by Silk Soymilk. While I was compensated for this post, all opinions are my own. You can read my disclosure policy here.
I'm lactose-intolerant, so non-dairy milk is a requirements for me. I honestly can't remember the last time I had dairy milk. Even for those that can tolerate milk, switching to a non-dairy alternative is a great way to add more plants to your diet. Choosing Silk Soymilk gives you the most protein of any plant-based milk option – on par with 2% dairy milk — and with 50% more calcium!
Vegetarian Breakfast Ideas
TVP Oatmeal
To get out the door quickly, make-ahead breakfasts can be a huge help. TVP Oatmeal is a great way to start your day with a high-protein punch that you can make the night before. The basic combination I use includes: 3 tablespoons of TVP (textured vegetable protein), 3 tablespoons of rolled oats, and 1/4 cup of non-dairy milk.
I mix together my basic ingredients and add the flavor in the morning, whatever fits my mood. A few ideas to consider: chocolate stevia syrup, peanut butter powder & jelly, maple syrup and brown sugar, or bananas and cinnamon.
[Tweet "4 #protein strong #vegetarian breakfast ideas w/ @LoveMySilk. #ILoveSilkSoy"]
Protein Shake
I know many people have a hard time eating solid food in the morning, which means a liquid breakfast is a better choice. There are endless protein shake combinations you can create, but I typically make simple smoothie combinations. Follow my basic formula to create your own simple smoothie or try one of these recipe ideas: Apple Crisp, Blueberry Chai, Peach Pie.
Granola Bowl
Milk & cereal is always a classic combination, but not necessary a protein-rich option in most cases. However, if you trade your sugary cereal for a protein-packed granola and top with a healthy pour of Silk Soymilk. Not all granola will help reach your high-protein goals, so make sure you read the label and look for 10+ grams of protein per serving.
Protein Waffles
Pancakes and waffles are breakfast favorites,  but not always the most balanced options. Add a little protein and the story changes. You can make your own or buy pre-packaged mix to get you started. While you can typically mix with water, amp up the protein by using Silk Soymilk as your liquid. Of course, you can mix in more flavors to mix it up even more – chocolate, peanut butter, vanilla – you're only limited by your own imagination!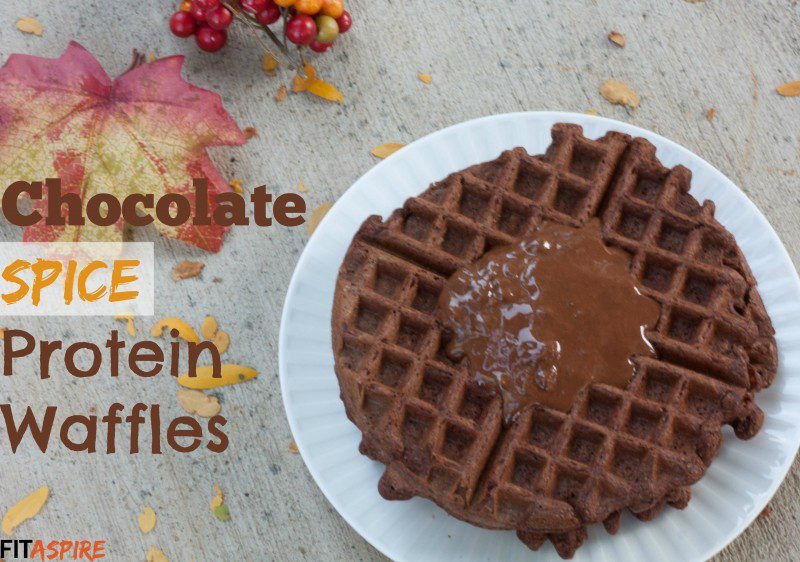 Save on Silk Soymilk
Want to save a little money and try Silk Soymilk for yourself? Get your coupon and Fall Back in Love with Soy! Who doesn't like to save money?
This conversation is sponsored by Silk. The opinions and text are all mine.

*******************
Questions for you:
What is YOUR favorite vegetarian breakfast?