How are you doing on your 2014 goals so far? Whether you're going strong or slipping a bit, I'm back today with another Friday post dedicated to helping you reach those goals! So far, I've shared my favorite book to help you build your own nutrition & fitness plan and ideas for staying on track with technology. Today, let's talk about how to make #OneChange to improve your nutrition (with a fun smoothie recipe at the end)!
Disclaimer: Vega sent me a  complementary tub of Vega One to help share the message of #OneChange. As always, all opinions are my own and I only share things that I would recommend to my friends and family. You can read my disclosure policy here.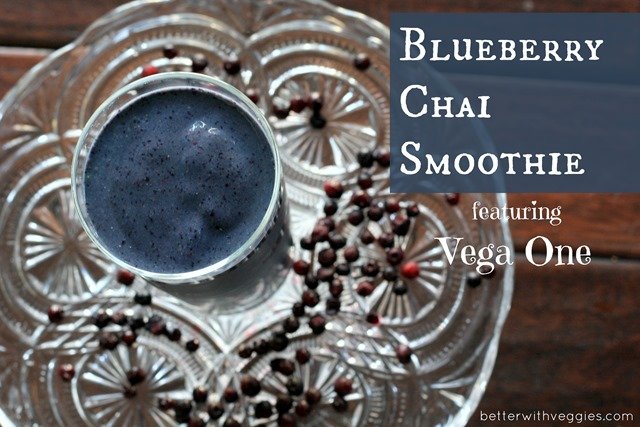 Why #OneChange?
Based on Vega's research (and my experience confirms this!) this is the mindset of many people:
I know there are no quick fixes when it comes to managing my weight. I've tried loads of diets. Other things (work, relationships, and fitness) take priority. Nutrition is the first thing to go when life gets too busy. I wish it was easier.
Since we know that nutrition is a KEY habit to improve our health, how can we make it easier? When life gets too busy, be prepared with quick & easy options, like the  Vega One Nutritional Shake – it's #OneChange you can make to cover your nutritional bases when you're busy.
Blend it with fruit and almond milk to make a smoothie
Stash a single-serving pouch in your purse and shake it up with ice & almond milk
Keep a few Vega One bars in your car for emergencies (or to carry on the ski lift)
Mix it up with water, stevia, and flavored extract to make a nutrition-packed protein pudding
Vega has created several different eating profiles that describes a few types of nutritional challenges. I identify most with the Weekend Splurger – that's my weakness when I'm not on a nutrition plan for training. A splurge every now and then is a good thing, but it can add up and get out of control pretty quickly sometimes.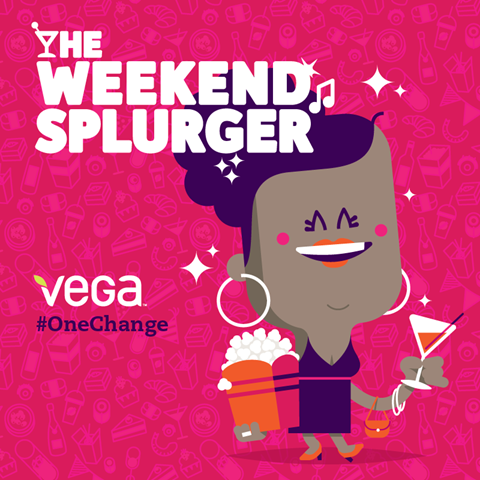 Vega's #OneChange tip to help in these situations?
Don't skip the party—just party smarter.

If you know you'll be faced with goodies you can't resist, don't go out on an empty stomach. Have a Sunset Razz-tini before you leave home. With some protein and fiber in your belly, you'll buy yourself a few moments to consider a potential indulgence so you can make that splurge a choice, rather than an impulse.
Check out the other personas and see which one best describes you and get tips & recipes to help make a change to improve your nutritional weakness.
******************
Ready for a quick & easy smoothie recipe? I love the Vanilla Chai flavor of Vega One, so you really don't need much to make it a delicious smoothie. Just a few frozen blueberries is all you need!
Make #OneChange to Improve Your Nutrition
Recipe Type
:
breakfast, snack
Author:
Ingredients
1 scoop Vega One Vanilla Chai
1 cup blueberries, frozen
1 cup unsweetened almond milk
2-4 ice cubes, optional
Instructions
Mix all ingredients together in a blender until smooth. Garnish with extra blueberries, if desired.
********************
Questions for you:
What fruit would you add to a Vanilla Chai smoothie?