This past Saturday, my grandfather passed away. He started to get sick about a month ago, but things went pretty quickly. I'm so lucky to have had a grandfather like him in my life – someone to take me fishing, flying, and tell me lots of stories (some real, some made up) about life. We made a quick trip to Michigan to celebrate his life with my family.
Before we left, I decided we needed chocolate for breakfast. I know I could make my own protein waffle mix from scratch, but I love the convenience and deliciousness of Kodiak Cakes, so I'm sticking with it for now. I simply enhanced the mix to make it even better and full of fall flavors. Chocolate, pumpkin spice, and awesome. It's quick enough for a weekday morning for me!
Chocolate Spice Protein Waffles
Author:
Ingredients
2/3 cup kodiak powercakes waffle mix
1 teaspoon pumpkin spice
1 tablespoons cocoa powder
1/2 teaspoon dark chocolate stevia
2/3 cup water
1-2 fried eggs (optional)
Instructions
Preheat waffle maker.
Mix all ingredients together until smooth and combines. Spray waffle maker with cooking spray and pour half into waffle maker and cook until desired level (I like mine slightly crisp). Remove with a fork Pour other half into waffle maker and cook.
Top with hazelnut butter and fried eggs. Enjoy every bite!
I hope you enjoy every bite of these delicious waffles. Want to make them even better? Top your waffle with a runny egg. Waffles and egg are one of my favorite combinations. I bet you'll love it (if you haven't tried it already). Does that make this recipe #strangebutgood? I hope so, because I'm adding this one to Laura's weekly linkup on Friday. Head over and check out some of the other creations – I'm sure they will be fantastic!
[Tweet "Enjoy #breakfast tomorrow with these Chocolate Spice #Protein Waffles via @FITaspire. #FitFluential #recipe "]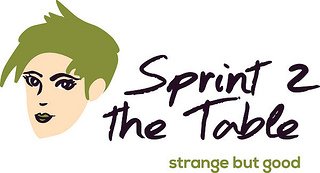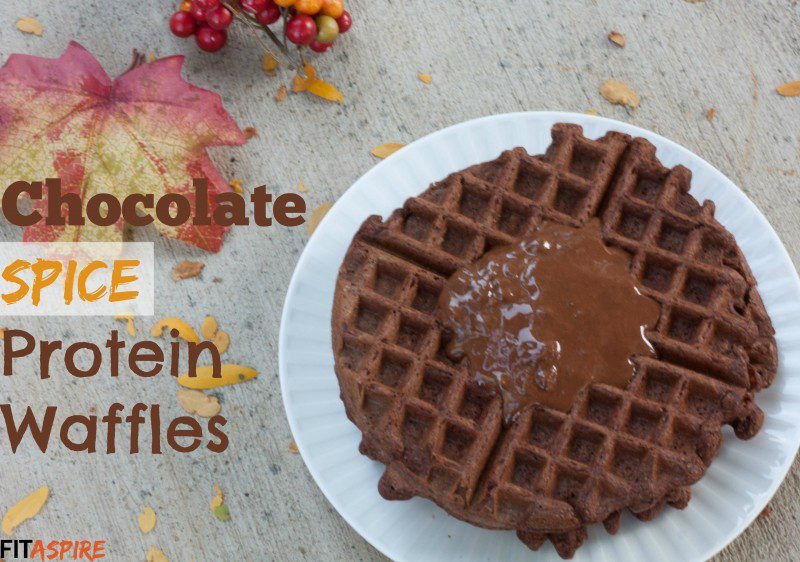 ********************
Questions for you:
What is your favorite waffle topping?
What flavors scream Fall to you?