Today I'm excited to share a guest post to help all of you training for a marathon create the right hydration strategy for your race. And that includes more than just drinking water as you get to the next aid station. I think you'll find these tips helpful in creating a plan that will help you maximize your performance (without running any more!).   
——–
Staying hydrated during long runs is crucial, and not all races provide water stations. For example, the Ragnar relay race has done away with many cup water stations, going greener by encouraging runners to bring their own drinks. Knowing how to carry plenty of fluids with you when racing — which gear to pack and how often (and how much) to drink — is a must to maximize performance and allow you to feel your best during your big event.
1. Hydrate Pre-Race
Going into a race dehydrated is no way to start out, but believe it or not, up to 75 percent of Americans may be chronically dehydrated, says the University of Florida. Women need at least 12 cups of fluid daily, and men should aim for a minimum of 16 cups per day, Mayo Clinic suggests.
Athletes often have fluid needs higher than this due to large sweat losses. But how much should you drink pre-race? The American Academy of Family Physicians says to aim for 2 to 2 ½ cups two or three hours before the big event, and 1 cup of water 20 to 30 minutes before your race begins.
2. Consider Sports Drinks Pre-Race
Sports and other electrolyte drinks contain the fluid, electrolytes, and calories you need for a quick boost of pre-race energy. Runner's World suggests consuming some carbs (about 25 to 30 grams) 30 to 60 minutes pre-race, which could include 16 ounces of a sports drink for a quick energy burst.
3. Drink Every 15 to 20 Minutes
Drink fluids often while racing, even if you're not feeling thirsty. The American College of Sports Medicine says drink one-half to 1 cup of water every 15 to 20 minutes during training sessions for runs lasting less than 60 minutes. For longer workouts and races (more than 60 minutes), pack a sports drink as well. This helps keep electrolyte levels (sodium, potassium, and other trace minerals) in check to avoid unwelcome side effects like cramping, fatigue, dizziness, and decreased running performance. Choose sports drinks containing 5 to 8 percent carbohydrates plus electrolytes (especially sodium).
4. Plan for Hot Weather
You'll likely require extra water (and electrolytes) during the heat of summer, so be sure to pack extra fluids with you when it's hot. Fluid needs increase, and you may need a sports drink sooner than 60 minutes when racing if it's scorching outside. This is because electrolytes are lost in higher amounts when sweat losses are greater. The last thing you want to happen is running out of fluids mid-race, so take your usual fluid needs and add several extra cups (or more), depending on how long you'll be running in the hot summer sun.
5. Make Fluids Palatable
Making fluids palatable (taste good) is two-fold. Keeping water cool is one way to do this, and flavoring water (or choosing sports drinks) is another. Consider insulated handheld running water bottles to keep water cold during shorter runs, and hydration packs with insulated bladders to keep large volumes of water at cool (more palatable) temperatures. Flavorful electrolyte and sports drinks often make it easier to boost fluid consumption, and beverages containing sodium stimulate thirst and fluid retention, according to the American College of Sports Medicine.
6. Steer Clear of Overhydration
Believe it or not, drinking too much water during a race can be dangerous, especially if you're not taking in the right amounts of electrolytes. Consider sports drinks and water for distance races (lasting more than one hour) to help prevent overhydration and hyponatremia (sodium deficiency due to large sweat losses).
It's important to know about the symptoms of hyponatremia, and if you're experiencing any such symptoms, it may be time to switch from water to sports drinks. Symptoms of low blood sodium include headaches, loss of energy, muscle weakness, muscle cramps or spasms, irritability, vomiting nausea, confusion, seizures, and even coma. Hyponatremia can be extremely dangerous.
7. Pack Snacks
For longer marathon races (lasting several hours), you may need more than just water and sports drinks. In fact, eating sodium-containing snacks can help induce thirst and enhance fluid absorption during runs. Snacking on gels, sports jelly beans, chews, and energy bars to give you the extra boost of energy you'll need to finish strong.
8. Practice Refueling Techniques
Nobody wants to lose race time while refilling water bottles or refueling, so practice these techniques before race day. That way, you'll have a handle on how to juggle water bottles, hydration packs and belts, and cups from water stations, without adding seconds or minutes to your race time.
Avoid stopping altogether by packing plenty of fluids during training so that you'll know how much to take with you come race day. Hydration packs work wonders for this.
9. Pack the Right Hydration Gear
Packing the right type of hydration gear is essential to maximize racing performance. You can't go wrong when using hydration packs because you'll likely be able to include enough water for your entire race!
Hydration backpacks can carry up to 12 liters of fluids, so you don't have to worry about refills. Other options include marathon packs, 5k waist belts, and other insulated waist packs.
10. Know the Signs of Dehydration
Despite your best efforts, sometimes dehydration still happens. That's why educating yourself on the tell-tale signs and symptoms can be extremely important. Dehydration symptoms include thirst, dry skin, dry mouth, fatigue, headache, dizziness, and even fainting.
Some symptoms (fatigue and headache) are the same as overhydration, or hyponatremia, so listen to your body and follow water and electrolyte drink recommendations to stay on your A-game on race day. Stop running entirely if you're feeling dizzy, as fainting can be dangerous.
Boosting Performance
In addition to staying hydrated, there are other things marathon runners can do to shave their race times. Get at least seven hours of sleep each night, keep stress levels low, and follow healthy eating patterns containing lots of vegetables, protein and whole grain starches, just to name a few.
——–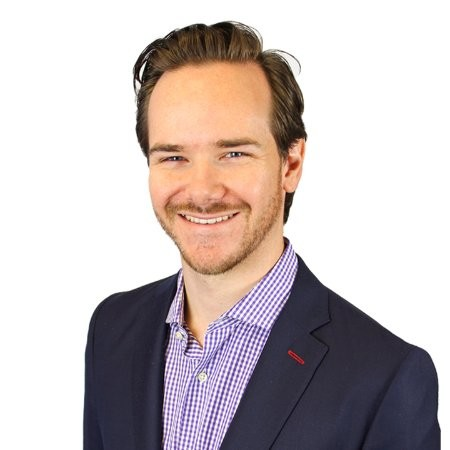 Greg Dalby is a digital marketing veteran, with over a decade of experience running eCommerce websites across the globe. He currently serves as the Director of eCommerce at United Sports Brands.