It's the second week of the Healthy for the Holidays Challenge of today's challenge is a strength training workout. I decided to share this workout with everyone, so you can give this a try for yourself. If you haven't joined the FREE challenge yet, you can register here.
This particular Legs + Core strength workout was originally written for my Online Personal Training group, which is a monthly workout program with a focus on Fat Loss. Strength training is the most effective exercise for fat loss, so the program includes 3-4 strength workouts each week, plus 1-2 short cardio workouts. This particular version works great in the gym or at home, as long as you have access to dumbbells (or resistance bands) and a stability ball.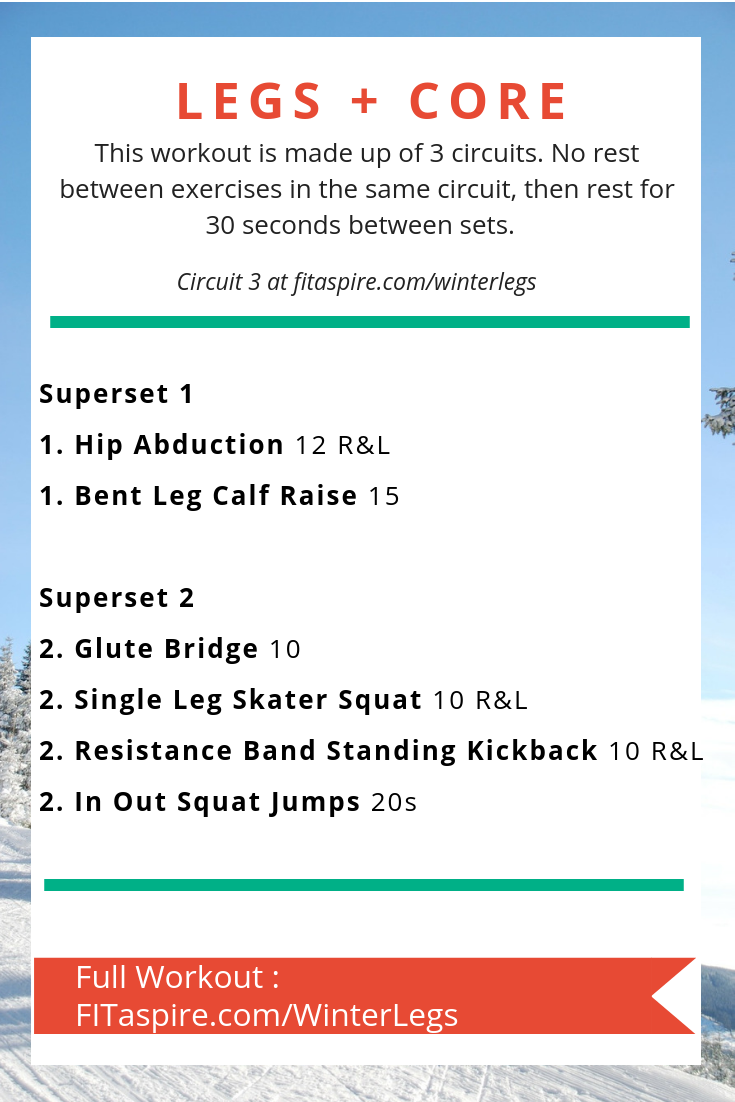 This workout is a typical superset format, where you will perform each exercise in a group with no rest between. When you finish the superset group, rest 30 seconds before repeating. All exercises below are link on the name to a video demo to help ensure you keep proper form.
Legs + Core Strength Workout
To help adjust the workout to your experience level, use the guide below to determine the number of sets per circuit:
Beginners: 1 set of each
Intermediate: 2 sets of each
Advanced: 3 sets of each
Circuit 1
Rest 30 seconds
Circuit 2
Rest 30 seconds
Circuit 3
Rest 1 min
Remember to use a weight that is challenging enough that it's touch to complete the last few reps, but light enough that you keep good form through the entire set of movements. If you can't complete with good form, slow down or use limited range of motion (ex: don't go as deep on glute bridge).
Other strength workouts on FITaspire:
If you're looking to lose fat, increase your energy, and feel more confident in your skin — I would love to have you join my online personal training program. You choose gym or home workouts and I'll deliver effective workouts to your phone each month, with step-by-step video guidance and support in our private #TeamFITaspire community. Learn more about online personal training