One of the questions I ask new athletes is how they selected their shoes. I'm less interested in the brand or style, but that they were fitted for the best running shoes for them. You want a shoe that will give you a strong foundation for training miles and avoids injuries caused by the wrong pair.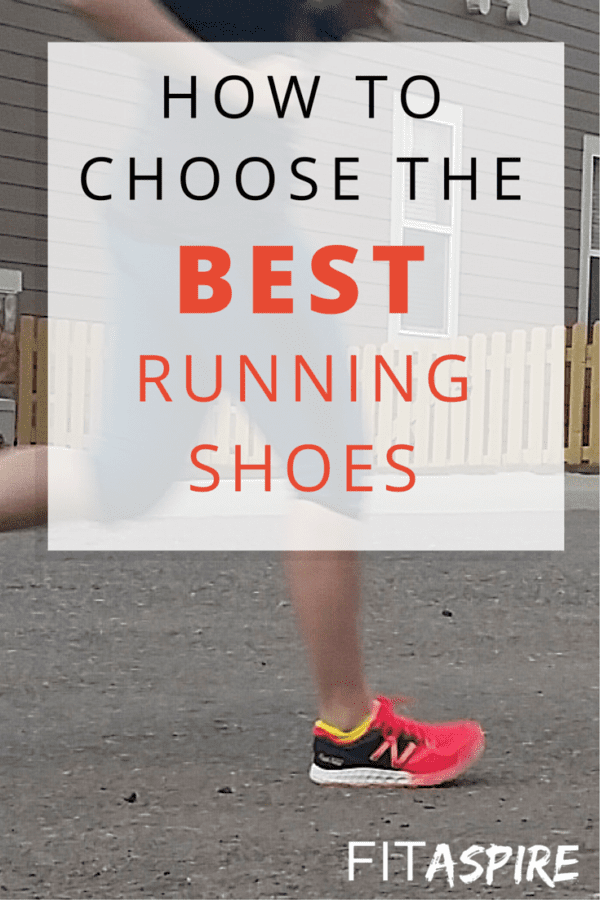 How do you choose the best running shoes?
My best advice is to get to know your local running store. Choose a store that offers gait analysis, ideally one that will video your running on a treadmill. I encourage you to support your local store by purchasing the pair you choose there, even if you decide to buy additional pairs online in the future.
Shoe Sizing
Most people will find that their running shoes are a half to full size larger than their street shoes. The black toenails that are so common with runners is an indication that your shoes are too small! When you test running shoes, try to plan your visit later in the day (to allow for any swelling that happens throughout the day).
Running Gait
How does your foot hit the ground with each stride – does your foot roll outward, roll inward, or roll straight ahead? This describes your running mechanics and helps determine the type of support that is best for you.
If you overpronate (excessively roll inward), you may experience knee pain and injury. Selecting stability or motion control shoes will help prevent those issues. Most runners fall in this group. 
If you supinate (roll outward), you may not have enough impact support and a shoe with need extra flexibility and cushioning will be best for you. A small minority of runners fall in this group.
If you are a neutral runner (natural roll inward), you are biomechanically efficient and don't require extra support. Choosing a neutral shoe will ensure you don't unnecessary support for your gait.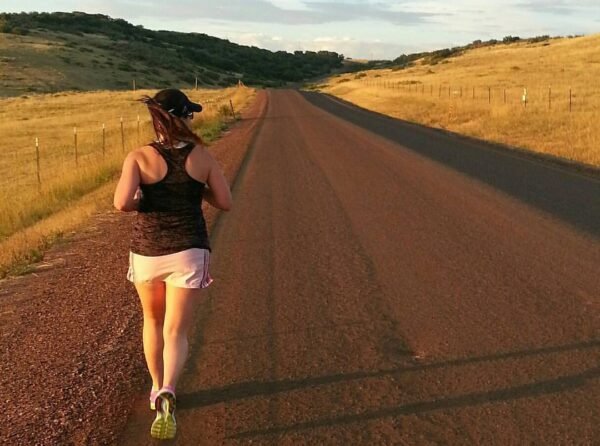 Arch Height
Next on the list is your arch height, which you can see when you step on cement with a wet foot. If you see the outline of your full foot, you have flat feet. If you see a gap between the ball of your foot and heel, that's the sign of high arches. A skinny connection from the ball to heel indicates a medium arch.
Insoles that are tailored to your arch height may further increase comfort on your run and prevent injuries. I personally replace the insoles in my running shoes with arch support for my high arches.
Minimal vs Maximal vs Everything Else
There's been a lot of discussion the last few years about minimal shoes. For a while, many runners and triathletes were switching to minimal shoes (regardless of their running form), which led to an increased number of injuries. In fact, there were law suits against some of the larger minimal shoe manufacturers due to their claims and the results.
Swinging in the other direction, maximalist shoes have made a more recent appearance, while the jury is still out on the results for this style.
Then there are shoes that lie somewhere between these two extremes. What should you choose?
My advice is to test out many different styles and see how they feel. Most of this decision is based on your personal preference, although your body may respond differently during training to help guide your decision.
Road or Trail Running
The final consideration is where you will be running most often. Road running shoes are light and flexible, designed to help cushion repeated impact on hard surfaces. Trail running shoes are designed for more stability to handle the roots, rocks, and unstable surfaces that you're more likely to encounter on the trail. They also tend to be heavier than their road counterparts.
If you plan to do running on both surfaces, consider multiple pairs to give you the right shoe for the job. Your road running shoes will be fine for the occasional trail run, however, so don't stress if you want to stick with just one pair.
[Tweet "Choose the best #running shoes with this guide to prevent injuries! #fitfluential"]
Make sure you take these tips on your next running shoe shopping trip and you'll come home with the best running shoe for you!
Have other tips to add to the list? Add your ideas to the comments.