Although Fashion Friday has a fun ring to it, I couldn't wait any longer to share my most recent Stitch Fix box with you! I can't think of a rhyme that goes with Thursday, so it's just the day I'm sharing my sixth box with you.
Disclosure: Although I'm not affiliated with Stitch Fix and they have not asked me to write a review, I do get a small credit when you sign up through my referral link (a benefit available to all members). I purchase Stitch Fix boxes because I love them and it's just an added perk when anyone signs up.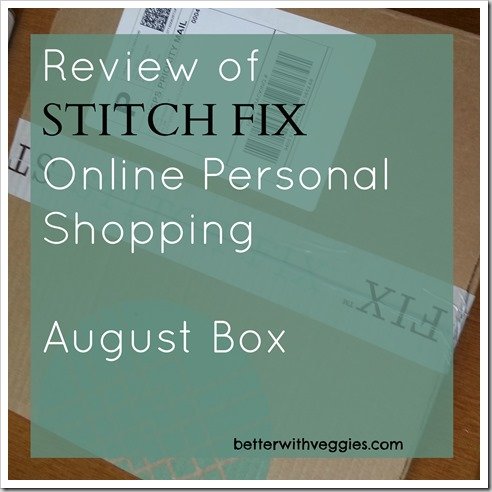 I'll admit I was almost hoping I wouldn't love this box, as I try to save a little extra money for competition expenses. But once I started going through what my stylist selected, I was more than happy I got a box this month.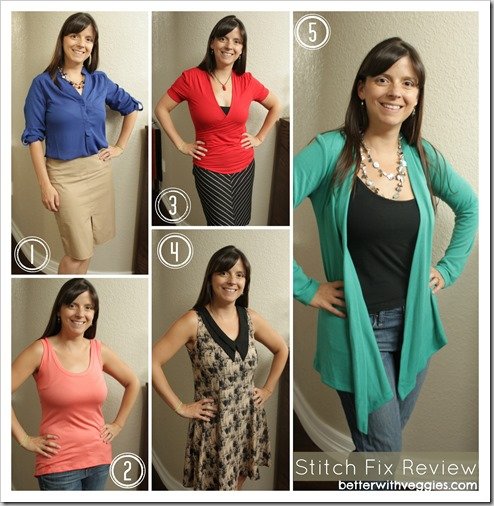 I need to learn a new pose.
What did I keep?
1 – Yes! I wore this immediately out of the box paired with a tan skirt from Banana Republic that I've had for at least 12 years. I love the way the shirt drapes when tucked into the skirt, but it also looks great paired with light-colored jeans or shorts.
2 – Nope. I love the color, but the shirt was a little more form fitting than I like for something like this. I didn't mind it under a jacket, but want to make sure that I love everything I buy.
3 – Yes! I actually was skeptical about this shirt when I first tried it on, although Kirk liked it immediately. Paired with another skirt from over 10 years ago, it was great for the office. I wore the black jacket I got in my third box layered over the shirt to the office.
4 – Nope. I didn't particularly like the print, but the cut is what made my decision. The hips fell in the wrong place on me and it had a little extra flare that looked awkward on me.
5 – Yes! I knew I was going to like this as soon as I saw the color. The fabric is so soft and it drapes nicely when worn. Not too baggy as many of this style fit on my smaller frame. This is my favorite piece from this box!
Once again, that's 4 out of the 5 pieces that I chose to keep from the box – the trend continues!
I scheduled my next box for October, so I can save a little extra money for the next month. I love that you don't have to commit to any specific frequency with Stitch Fix, it's whatever works for you. You schedule your next box when you check-out, but you can even change that date if you change your mind.
*******************
Questions for you:
What would have been your favorite piece in this box?

What was the last piece of clothing you bought?