This weekend was my second bikini competition! Although it was my second competition, it was my debut with the WBFF (World Beauty Fitness & Fashion). Last year's disorganized experience with the NPC here in Colorado encouraged me to try this organization and I am so happy I did. Not only did all the events run on time, but the overall feel of the day was just at another level. I was so impressed with WBFF and can't wait to compete with them again!
Registration
But let's back up and start with registration. Last week I shared a bit about what goes on the day before the competition. Things are different with WBFF starting as early as registration. You are encouraged to dress to impress from the beginning, which meant I had the chance to wear a blue dress that has been hanging in my closet for almost 14 years! This is the dress I wore to Kirk and my rehearsal dinner when we were married and I wore one of those tummy control undergarments that evening. It's been a goal of mine to be able to rock this dress without extra "assistance" and I'm happy to say that I did!
All these beautiful women (and the hot guy) are my teammates for the weekend. My awesome trainer, Ashley Shoultz, is the one in the bottom, middle. Although competing is an individual sport, it was great to get to know most of this group as we met for posing practice throughout the year. We had a wonderful time getting to know each other even more this weekend!
Registration went smoothly, we turned in our competitor bios, received our numbers, and had the chance to meet several WBFF Pros and Allison Dillett (Executive Vice President of WBFF and wife to the President and CEO, Paul Dillett). We met several other competitors while waiting for the athlete meeting to start and it was great seeing how nice and supportive everyone was! The athlete meeting was short & sweet, getting us all out to eat and relax on time (a very nice change from last year).
[Tweet "Part 1 of @FITaspire's #WBFFDenver recap – events leading up to the show. #FitFluential"]
Pre-Show
Show day starts bright and early, but my support team woke up early to make sure I had what I needed. Laura made me breakfast – the same vegan pancakes I had last year, smothered in Earth Balance butter, and maple syrup. A side of coffee and I was a happy girl! Kirk and my parents kept us company and helped make sure I wasn't forgetting anything for the day. I hugged everyone goodbye around 6:20 and headed downtown to get things starts.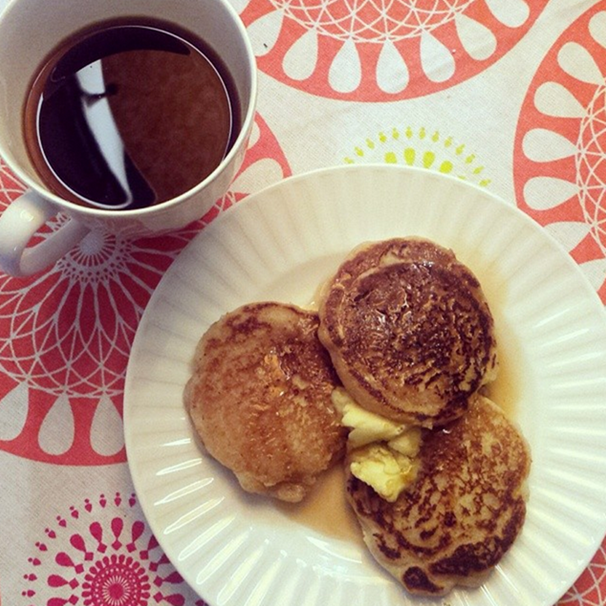 Well before show time, it was time for final tanning, hair, and makeup. Tanning was done privately in one of the rooms by Coach Karen and it was the easiest part of the day. The tan color was so much more natural, as the WBFF is looking for a more natural coloring (more like modeling). After tanning was my second meal – another delicious one for me! Salted rice cakes, topped with almond butter and dark chocolate. This is a snack I could eat all the time and try to fit into my meals regularly. Although sometimes I replace the dark chocolate with chia seeds. Mmmmm…..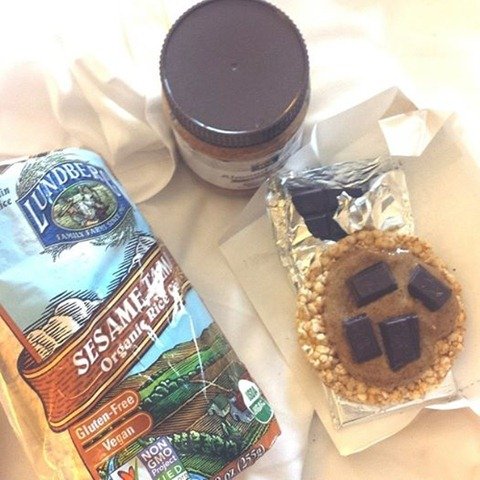 My hair was done by Ashlie Perez,who is also a WBFF Pro.She did such a great job, I loved my hair for the day and it lasted pretty well in my heavy hair! Makeup was running behind this morning and added a little extra excitement, as we got started about 45 minutes late. That put us way behind schedule for getting to the venue, but it all worked out in the end!
After rushing to the Denver Performing Arts Center, we settled in and got ready to hit the stage for the first time that day. I competed in the Diva Bikini Short class with two of my teammates (pictured below), Ale and Christel. It's crazy being surrounded by so many beautiful women all day long, especially since I knew so many of them this year.
To be continued…
With so much to cover, I don't want this to become too much to read! Come back on Friday for Part 2, with many more photos from the stage!
*************
Questions for you:
What crazy goal keeps you pushing to improve yourself?