I'm back home from the tamest trip to Sin City you could possibly imagine. No drinking, no crazy food adventures, and a full day of work every day. But you know what? It was still a fun week with new experiences!
We stayed at the Wynn Encore and the rooms were fantastic. Plenty of room to spread out in the three living spaces – large bathroom, bedroom, and separate office/living area.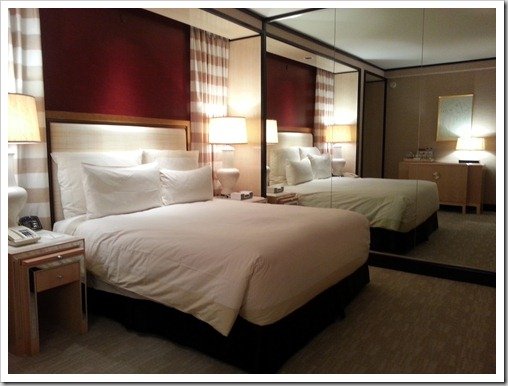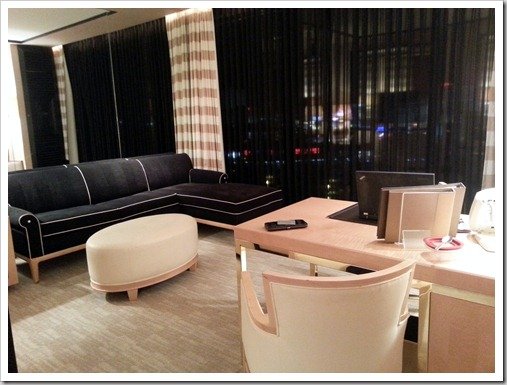 I ran on The Strip 3 of the 4 days of this trip. I loved how varied the scenery was (including the people) along the way – from Rome, to Venice, and a Dessert Oasis.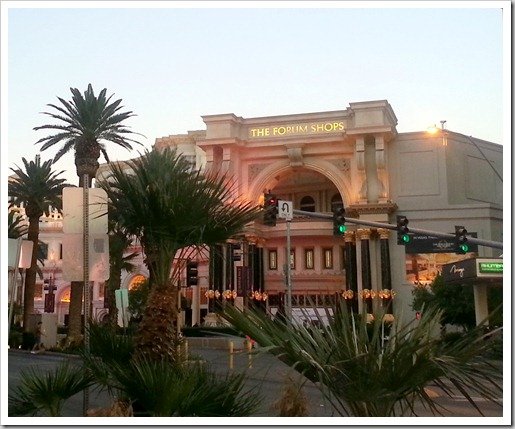 A run & workout is still my favorite way to start the day!
The first evening of the conference, we went to La Rev The Dream, a show within the Wynn complex. This is a water-based show with synchronized swimming, diving, acrobats, dancing, & stunts on wires throughout the air. I left in awe of the amazing abilities of the performers and wondering what type of person they recruit for this show with so much variety!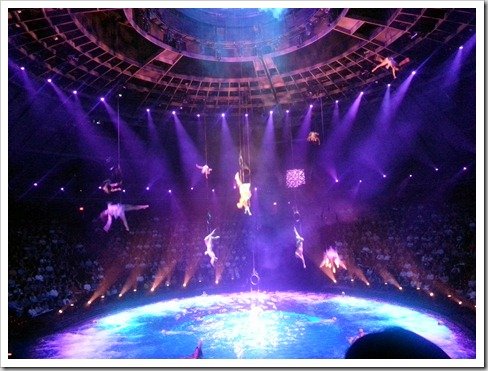 The second evening, I went to the strip with a few friends to see the free shows offered by a few hotels. The best (and shortest) was the fountains at the Bellagio. We also saw the show at Treasure Island, which is not one I would recommend. At least I can say I saw it though!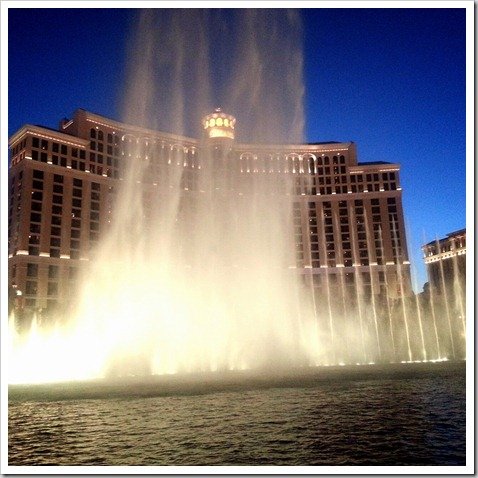 My third evening was a company awards banquet, so I didn't take many pictures to share. The theme was Rat Pack, so I tried my best to dress the part. I wasn't exactly sure what to wear, but here's what I decided on:
I went out with some of my team after the banquet and am proud to say I stuck with my sparkling water, despite all the offers for martinis during the night. Talk about a willpower test!
I wish I had enjoyed just a little pool time during my trip, but I completely forgot to pack my swimsuit. Something to save for next time, which I come back with Kirk for an actual vacation. 🙂
********************
Questions for you:
Have you been to Vegas?

Do you enjoy business trips to different places or would you rather stay local?