This weekend we did something we have not done since college. We hung out with our neighbors!! It's not that we're unsocial, but it has always seemed a bit forced to really get to know people who just happen to leave nearby. Tell me we're not the only ones. We wave when we drive by or exchange a few words, but we've never really hung out with our in either Atlanta & here in Denver.
This weekend that changed when one of the neighbors organized a homebrew crawl for Saturday afternoon. How awesome is that?! There were 5 houses on the crawl (including ours) and about 20 people joined the event. Kirk helped me mark a glass with 2 & 4 ounce lines so I could taste a bit at each house & stay within my 1 drink limit during training. Explaining that was a good conversation starter.
After 6 hours of beer (which I kept to my 1 glass – my willpower is SO much better than it used to be!) and conversation, we called it a night. That was after much discussion about the next neighborhood event. I am loving our neighborhood even more now!
On Sunday, I got back in the kitchen for my weekly batch cooking, including making Serena's recipe for Roasted Kabocha Custard.
After my fail last week, I am even more impressed with how delicious this is!! So light, fluffy, and it tastes like a treat. Such a great idea and a great way to get some extra veggies in your day! This would taste good for breakfast, a snack, or dessert. I added a crust to the bottom of mine to fit my afternoon snack macros, but the flavor of that is just okay (not worthy of sharing). Stick with Sarena's recipe and enjoy every bite!
Now it's time to see what you cooked for this week's Kabocha challenge!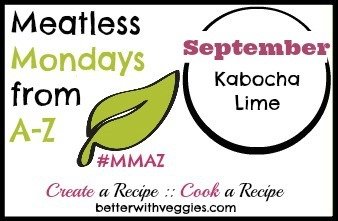 ********************
Questions for you:
Do you know your neighbors?

Did you notice the refreshed blog design? What do you think?!