Believe it or not, I'm finally back in Colorado!! Instead of coming straight home after Australia, I spent the long weekend in Atlanta where my little sister got married!!!
I was lucky enough to be Janelle's matron of honor (how horrible is that word…matron!) and got to be a part of her special day!
Photo from Lindsay White Frank
There were more things that went wrong at the last minute than I've heard of in one wedding. The rehearsal location cancelled at the last minute (due to rain), so a new location & food had to be found. The antique car that was to take them from the church to reception also cancelled last minute. And it rained…a lot.
And Kirk and I were almost an hour late to the rehearsal. Yep – matron of honor of the year right here!! Pine Mountain, Georgia is close to the state line and our phones automatically updated the time to Central, instead of Eastern. That was not a nice surprise.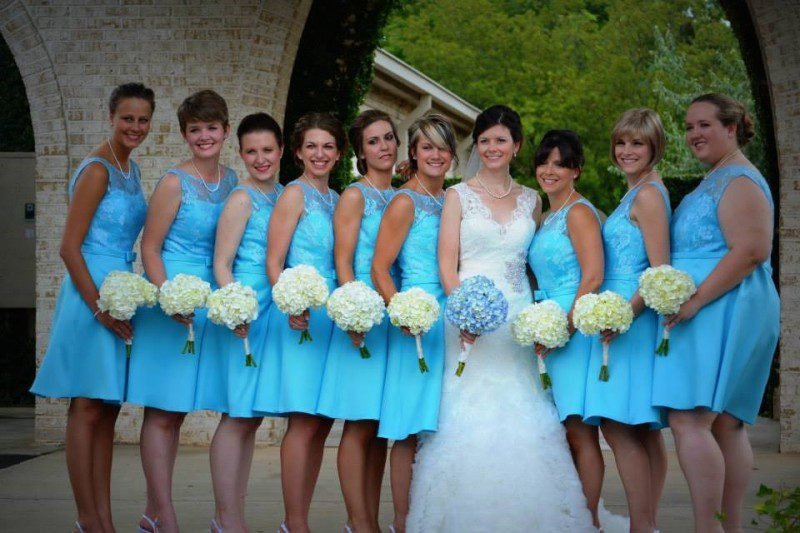 Photo from Lindsay White Frank
But through it all, Janelle stayed pretty calm & collected. It was pretty impressive to say the least – and in the end it was a beautiful wedding and I doubt most people knew anything went awry!
She and her new husband (Jason) are currently enjoyed a well-deserved relaxing honeymoon, while the rest of us have to return to normal life. Lucky couple!!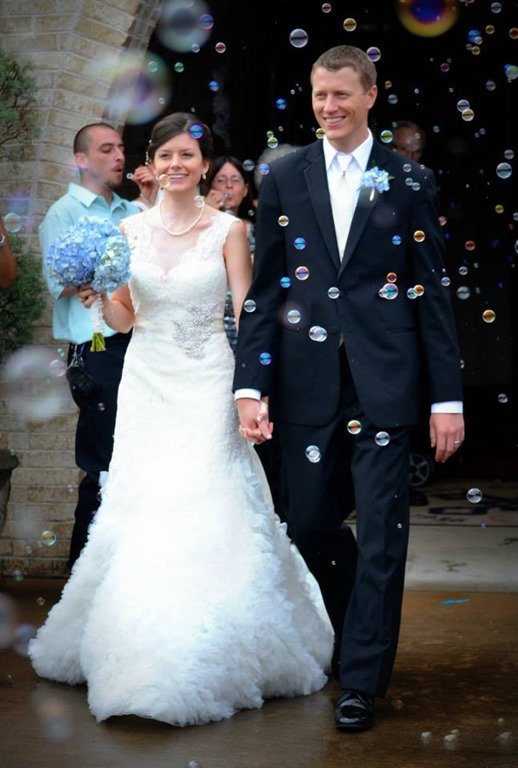 Photo from Lindsay White Frank
The wedding weekend was also the source of inspiration for this week's Meatless Mondays from A-Z Garlic creation. While enjoying a drink at the Callaway Gardens Lodge and Spa the night of the rehearsal, we ordered some hummus to much on. It took me less than 2 minutes to decide I had to recreate (and improve!) on that simple dip this week.
So after getting home very late last night, I enlisted Kirk to help me get this recipe ready for you today! The result is pretty close to the typical hummus flavors, but it's a fun southern twist on the original. With LOTS of garlic of course.
Garlicky Black Eyed Pea Hummus
Author:
Ingredients
15 ounces black eyed peas
3 tablespoons tahini
1 teaspoon salt
1 tablespoon lemon juice
3 cloves garlic
1 teaspoon cumin
3 tablespoons olive oil
Veggies or Pita for dipping (I used carrots & celery)
Instructions
Rinse & drain black eyed peas thoroughly.
Combine all ingredients in a food processor and mix until smooth. If you'd like a less garlicky version, reduce the garlic to 1-2 cloves.
If I had more time, I would have baked pita chips for dipping, which is how they were served at the restaurant. But since I'm going to clean up my diet BIG TIME for the next few weeks, maybe it's best I stick with veggies. 🙂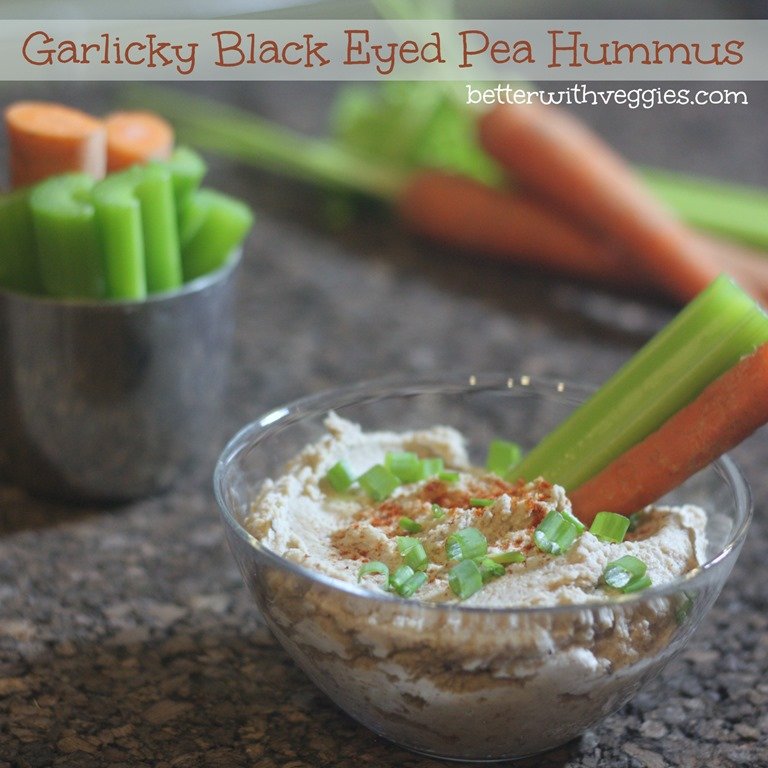 If black eyed peas aren't your thing, you might want to check out my Pizza Hummus (which uses less garlic & more spice!):
********************
Questions for you:
What was the last wedding you went to?
What would you dip into this hummus?