You've been patiently waiting to hear about our cruise vacation and I'm finally going to start sharing about it today! Since it's What I Ate Wednesday, I thought we would start with a review of the food on the Disney Fantasy!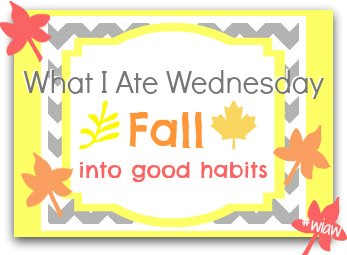 Vacation is certainly one of my favorite ways to de-stress, a very good habit! Especially after a very busy 6 months of change in our life, it was exactly what we needed to refresh and recharge – something we are ready to get back into a normal habit of doing.
You might remember it was a bit more challenging than I hoped on our Celebrity Cruise late last year. So how was my second cruise while eating a plant-based diet? Fantastic!! Disney does a fantastic job with special diets, in fact they had at least 2 vegan options right on every menu (and a great selection of vegetarian options)! In addition, I reviewed the next night's menu at the end of dinner and they would put a special order in for any modifications I wanted. This didn't work if the food arrived pre-stuffed with cheese, but in most cases it was no problem.
Let's take a closer look at the culinary delights I enjoyed, starting with appetizers. I highlighted some of my favorites below – so many mouthwatering options that I can't remember all the details!
You see that stack of avocado and tomato? That was originally a tuna stack that I asked that they use tomato instead. The maître d' was a little skeptical on that one, but it was FANTASTIC! The raw cucumber wrap was straight off the menu – no changes needed (and so fresh). And the top left and bottom right are from a custom menu that was created for me in one of the specialty restaurants, Remy. I didn't miss a thing!
Next up are the entrees. A few of my favorites were the polenta cakes, grilled tofu, and grilled portabellas – all with fantastic flavors and sauces. The vegetarian section of the menu was excellent, so I typically stuck with those entrees as they sounded good already.
By the time I finished entrees each night, I was not usually hungry for dessert…but it was vacation after all! See those ice creams? That's right, not just sorbets on this ship – they actually had Rice Dream for those of us who don't eat dairy. Now if they added those to the ice cream stands around the ship for midday treats!
I think all the creative plant-based options had me spoiled, because I did want a little more variety in the dessert options in the main dining room. The middle and bottom left desserts were from the specialty restaurants, where they went above an beyond!
This is just a sample of the excellent food I enjoyed during the week – I didn't have my camera with me at all times. At the pizza place by the pool, they created custom pizzas for me at lunch – whatever I wanted!
In summary: Disney does a great job with vegan and vegetarian diets! Kirk ate mostly vegetarian, but when he did have meats and such he said it was fantastic too. We decided that Disney's quality is how dining on all cruises used to be – their quality hasn't dropped at all! I never felt like my requests were any trouble, it wasn't unusual, it was business as usual. That's exactly the way I like my food on vacation, easy and delicious. Other cruise lines could learn a thing or to from the way they do food! 
******************
Questions for you:
What is your favorite way to relax?

Which dish looks the best to you?

Have you been on a Disney Cruise?