I love to eat a lot of food on vacation. There's always so many amazing things to try and I don't want to miss out. At the same time, I don't want to come home feeling sluggish and heavy, so I look for ways to stay active while having I'm fun.
There are so many different ways to stay active on vacation, but today's top 4 tips are my favorites for water-based trips!
1. Scuba Diving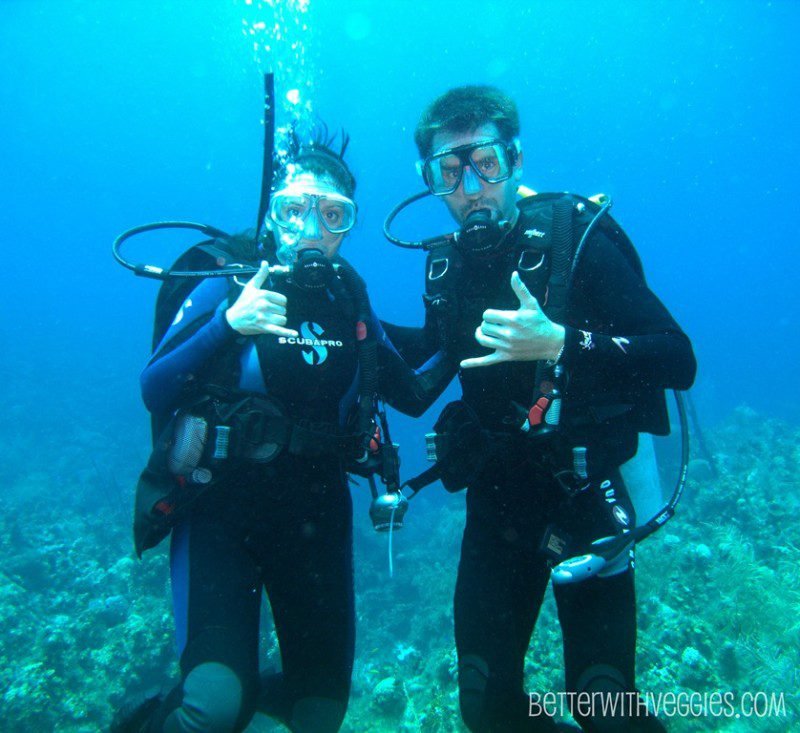 One of the reasons we started diving was to find an active pursuit for our summer vacations (snowboarding in the winter). Our normal active lifestyle makes diving even more fun, because we are able to do more underwater with less air. 🙂
It's crazy how hungry you get after a few dives – a fantastic way to burn some calories before lunch or dinner on the ship! And the scenery is pretty great too.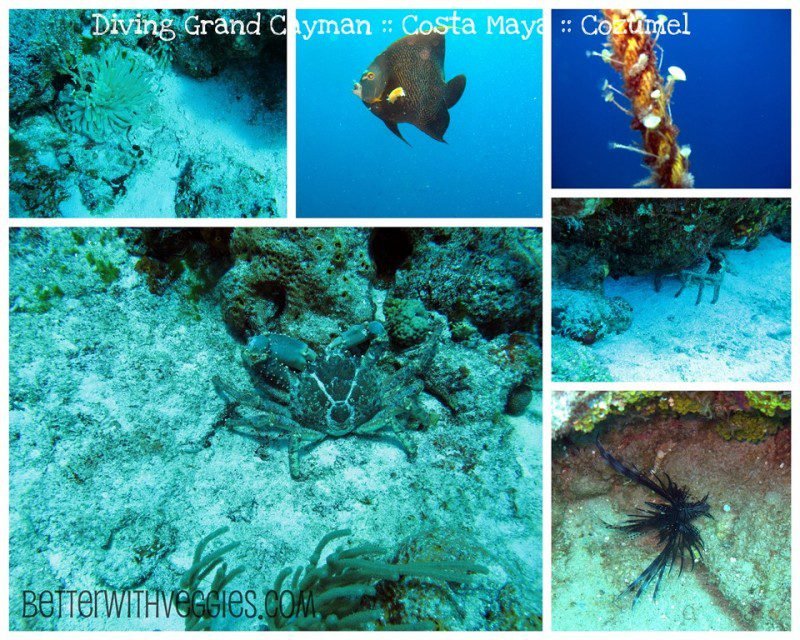 2. Lots of Stairs
There are lots of elevators on a big cruise ship like this…
…but that also means there are a LOT of stairs. Our cruise rule is to take the stairs the whole vacation! We do break "the rules" when I'm wearing super high heels for formal nights.
That also means that when there are long lines of people waiting for the elevator, we can smile to ourselves and walk on by. And believe me, we got a GREAT leg workout last week because of this tip!
3. Try a New Gym Class
If you're on a ship or resort that offers gym classes, take advantage! There are usually lots of free options and it's a great way to try something new. On this trip, I decided we had to try out the class with a name like "Fab Abs".
Yes, I'm serious with that name!
I wish I had taken pictures, but I was too busy dying in the two classes we attended. Kirk and I were both a crazy, shaking mess in both sessions and sore for days. It was fantastic. Try a class, you never know what you'll find!
4. Running in Exotic Locales
We found out a few days into the cruise that a 5K would be held on Castaway Cay  (Disney's private island). Did I mention FREE?! Free or not, races on vacation are so much fun – whether it's just for fun (like this was) or it's a goal race that starts the trip.
The race started a 10AM in the Bahamas – that means it was mind-melting hot, sunny, and HARD! But after we finished, we walked straight into the ocean to cool off…now that was pretty cool. And we got Mickey ears, even if they are plastic!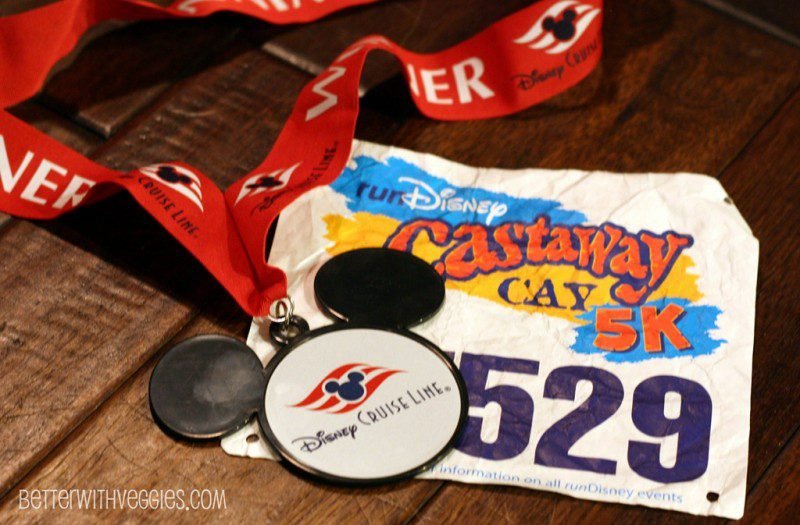 And if there's no race nearby, go for a run to explore a new location – memories of running in exotic locales last a lifetime.
********************
Questions for you:
What other tips do you have for staying active on vacation?

What is your favorite memory of doing something active on vacation?

What is your favorite summer activity?