My supplement guide is updated yearly to provide the latest information and recommendations. See the 2017 supplement guide here. 
A few years ago, I started sharing my daily nutrition supplements routine. This is not intended as guide to copy, but to share what I have added to my personal routine based on my goals and needs. This list has changed over the years as my goals have changed, in addition to learning more about what works best for my body.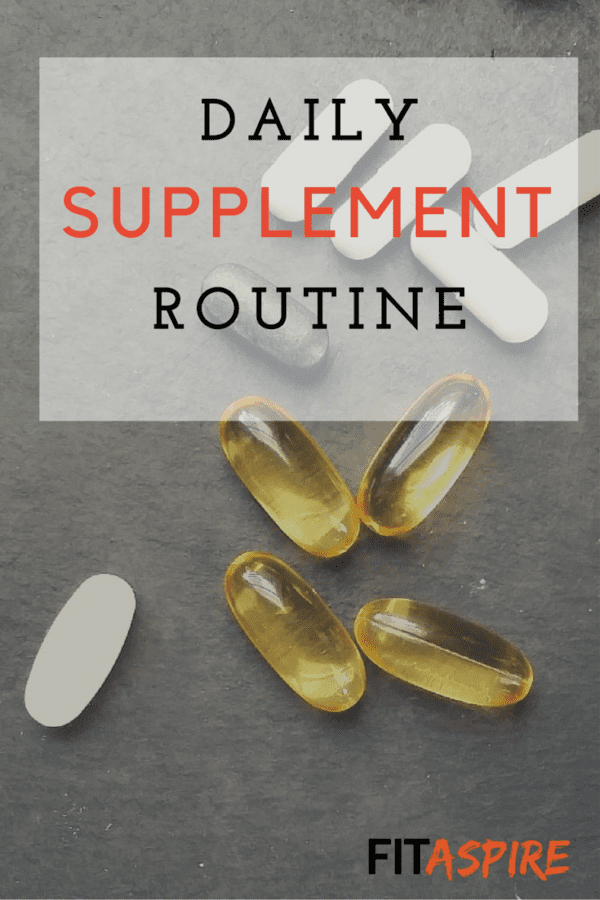 When I started to work on improving my nutrition to support my training and physique goals, I found the conflicting information on supplements overwhelming. It seemed that many people touted fat burning supplements as essential for success and you needed a long list of other supplements to reach your goals.
My goal today is to help share what I'm currently including in my routine to demystify these nutrition supplements and help you see why I've chosen to include these in my own plan. Some of these items are taken for convenience and should be replaced with whole foods whenever possible (like the greens powder).
I recommend working with a nutrition coach and/or doctor to find the supplements that are best for you. 
Daily Nutrition Supplements
1. Multivitamin
Ideally, we would get all our micronutrients from eating a variety of high-quality whole foods every day. In reality, many of us are missing some of the nutrients that help our bodies run efficiently. I see multivitamins as an insurance policy to ensure that I'm getting what I need to say healthy and fill in any gaps. I still take one Deva Multivitamin each day.
2. Omega-3
This is a powerful supplement that I learned even more about during my nutrition certification this year. Fish oil helps with decreased inflammation, increased metabolic rate, improved fat burning, reduced blood lipids, and reduced risk of cardiovasculur disease, cancer and diabetes. There's actually even more, but those are the highlights! I currently take 1st Phorm Full-Mega, which gives me 1.5g of EPA and just under 1g of DHA each day.
3. Vitamin C
I started supplementing with Vitamin C years ago for the immune system support. If I feel like I'm starting to get sick, I'll up the dose significantly to help fight off whatever is coming. On a normal daily basis, I take 1000mg in the morning. If this dose bothers your stomach, you can reduce to 500mg and still find similar benefits.
4. Probiotics
You've probably heard a lot of hype about probiotics and I have found that they live up to their promises. In general, they support intestinal comfort & function, and an overall a healthy immune system. Some probiotics also help with the digestion of dairy, which is one of the benefits of the brand I take daily: Garden of Life Primal Defense ULTRA. I have found I process dairy much better than I used to, but you won't catch me drinking a glass of milk anytime soon.
5. BCAAs
If you are lifting weights, you should be taking BCAAs. Whether you goal is to build mass or lose fat, branched-chain amino acids will help you make the most of your workout time. Look for a supplement that contains leucine, isoleucine, and valine to get the most benefits. I take Xtend BCAAs, and mix with water and creatine and sip during my strength workouts. 
[Tweet "A peek inside my daily suppllement routine. #fitfluential"]
6. Protein Powder
While whole foods are always better (I say that a lot!),  some people find it difficult to get the ideal amount of protein in their diet. Having a supply of protein powder makes it easy to get an extra serving in on a busy day and to refuel after a hard workout. I always have a protein shake immediately after each strength workout to maximize recovery and muscle repair. I've been using 1st Phorm's Phormula 1 for the last year and have been really impressed with the quality.
I have several other powders in the pantry that I use for protein shakes as snacks. I prefer Vega Performance Protein & Quest Nutrition protein for these snack shakes.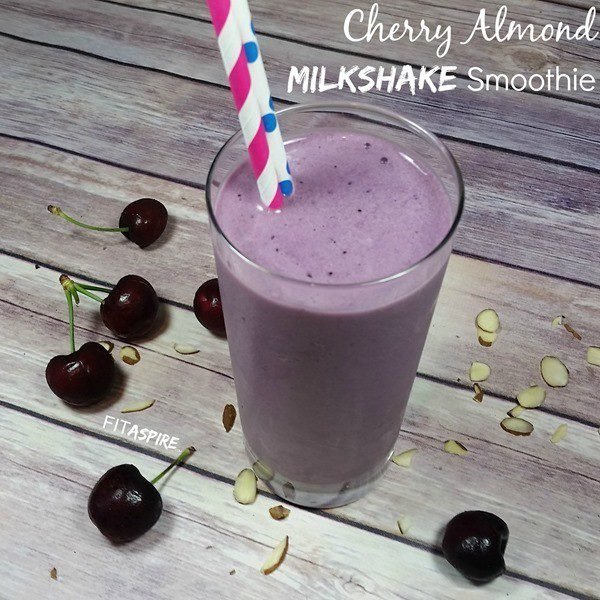 7. Glucose
You need both protein and carbs after your workout to allow your body to best utilize the nutrients. I first tried purchasing a post-workout glucose powder to make it more convenient to get the right ratio of protein:carbs after a workout. This product helps start repair by spiking insulin and replenishing glycogen stores. When I added 1st Phorm's Ingitition to my post-workout shake I noticed a big improvement to my muscular development – and Kirk had similar results when he added it to his routine.
8. Creatine
I used to take a pre-workout that contained creatine, but I decided to move away from pre-workouts supplements this year. Instead, I added creatine to my routine to stimulate muscle protein synthesis, increase power and strength to improve muscle mass. I have been very impressed with the quality of 1st Phorm products, so I'm currently trying their creatine supplement.
9. Greens Powder
This final supplement isn't actually something I take daily, but more in situations where I'm not getting quite enough veggies. This happens more often when I'm traveling, so I take a scoop of greens powder in the morning to make sure I fill my needs on those days. I'm still trying several different brands to find the one I prefer, so I'll hold sharing the brand for the moment and update you as I decide in the future!
[Tweet "The 9 supplements I take daily (and why). #fitfluential #sweatpink"]