Getting started is often the hardest part of any new goal. You think and plan about how to make time in your already busy schedule to start eating better. You pin every workout you can find online with the goal to start exercising more often. You know your health is important and you might even know what you need to do!
But there's just so much going on right now…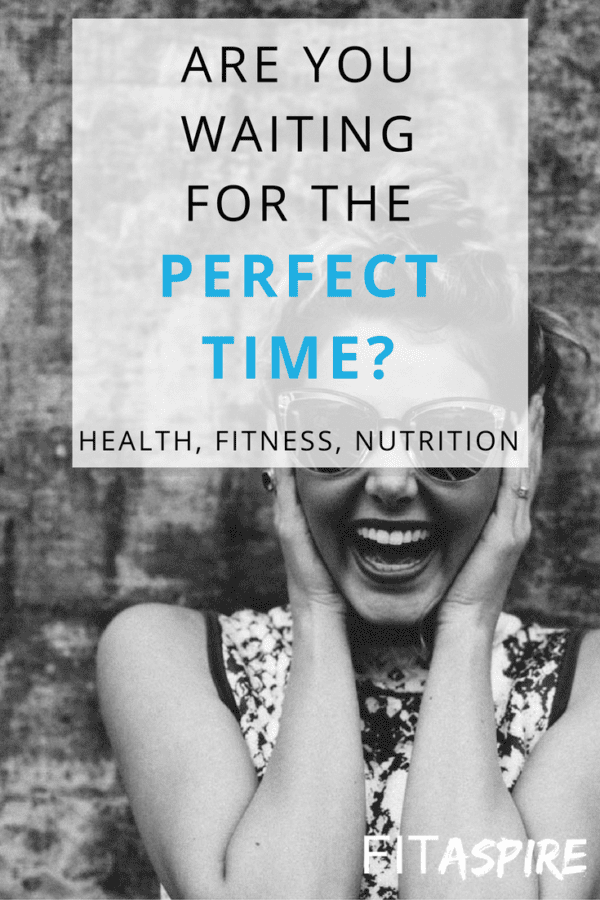 I'll focus on my health, fitness, & nutrition when:
When work slows down, I'll have time to start exercising more often.
I have a friend who will workout with me.

I feel more comfortable going to the gym

When I find the perfect workout routine. 
When I stop traveling so much.
When my kids are older.
There are good excuses why right now just isn't the right time. But they are still excuses. And the longer you put off getting started, the harder it will be to make a change and start moving toward your goal.
You become stuck.
There Will Never Be a Perfect Time
Something always comes up. Another reason that you should wait just a little longer. Even if life does settle down next month, another curve ball will appear. That's what keeps life interesting!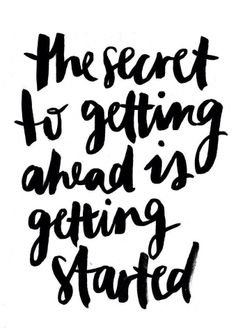 So embrace the fact that there is no perfect time. But you can choose to make your health a priority today. Right now. It starts with one small step.
Take One Small Step
Small steps are important. Choose one small action that you can commit to for the next few weeks, something that will help you move closer to your goal. Here are a few ideas:
Take a multivitamin every morning
Or to drink one green smoothie each morning for breakfast.
Make a shopping list before you go to the grocery store.
Drink a bottle of water between each meal.
Go to the gym three times this week.
Your small step might be bigger or smaller than these examples, depending on where you are today. The goal is to choose one thing and do it.
Make the choice to get improve your health and immediately DO something to take action on that decision. Remember that there is no best way to get fit, so do what you enjoy. And remember to start small!
[Tweet "What's one small step you can take to improve your #fitness or #nutrition?"]
Be Ready For Challenges
Now that you're making progress, be ready for challenges along the way. You left your water bottle at home this morning. You forgot to socks when you packed workout gear for the gym. The store is out of a few ingredients on your shopping list. You just don't feel like making another smoothie.
Stuff happens. And sometimes you won't want to stick with it.
This is normal.
Things won't always go perfectly. You will have days where it's tough to take even the small actions. Your workout feels really hard. You don't want to drink anymore water.
If you know there will be challenges, you can be ready for them. Each challenge is an opportunity to grow. To make a better choice than last time. And to get stronger in the process!
The good news is that change get easier with time! Things that challenge us today, won't be much of a challenge a few months from now. There will be something new that challenges you, but each success gives you more skills to overcome the next one.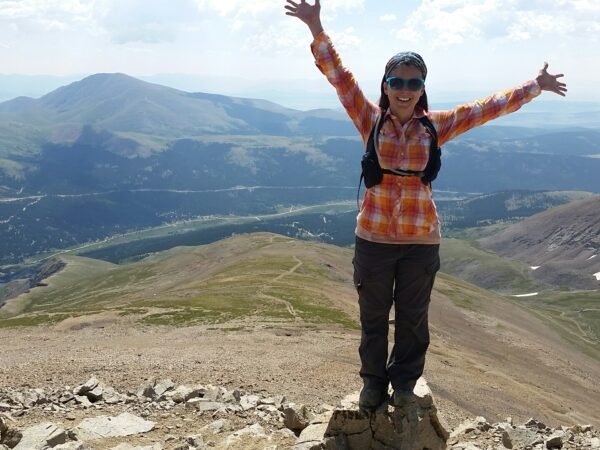 [Tweet "Things that challenge us today, won't be much of a challenge a few months from now."]
Find Support
Especially when you're starting something new, the difference between success and failure can be in your support system. Even Olympians have coaches to help them be their best!
You want someone in your corner to help you push through and stay consistent. To help us to learn and be a voice of reason. Someone to call us out when we take the easy way. Someone to encourage you and celebrate your wins! Someone who holds you accountable, because you know they are watching.
Sometimes support comes in helping you hold back, when needed. Not doing too much too soon, and ending up with an injury or burnout.
FITaspire Group Coaching
Having a clear guide makes it much easier to get started. That's why I've created FITaspire Group Coaching, to provide you an affordable option for your fitness + nutrition goals. With program levels from beginner to experienced, you will get expert guidance to reach your goals.
The exercise program is tailored to your fitness level. With workouts created based on your level of experience: just getting back into workouts or have been exercising consistently for at least several months. The program will also include video demonstration for all exercises and app that makes it easy to track your progress, so you know will feel confident performing each exercise. New member applications accepted each month. 
The nutrition program is not what you're used to. No meal plans. No strict guidelines of what you can and cannot eat. Instead, you will learn to change your habits, one step at a time. This leads to lifelong change – instead of quick fix results that you struggle to maintain. You will learn how to transform your approach nutrition with small changes that you can stick with. New member applications accepted twice a year – join the pre-sale list for early access!