One of my goals for 2015 is to try new things. Stretching boundaries in areas I already enjoy (like the gym and snowboarding) is part of that goal, but I also want to try things I haven't before. I started this a little early by deciding to learn to knit just after Christmas. It's something I know my grandmother taught me when I was younger (at least 10 years ago now), but that I couldn't remember much at all.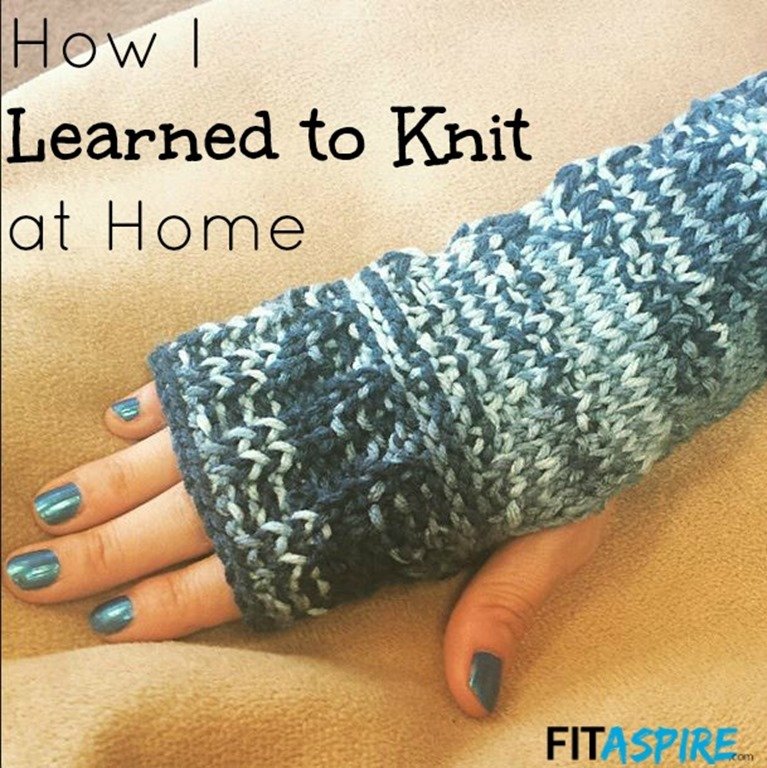 Why Learn to Knit?
I was actually looking for an activity to keep my hands busy that had nothing to do with electronics. I'm such a digital person that I found myself playing on my phone even while watching TV. I wanted that to stop, but I know I like to keep my hands busy. Knitting certainly keeps your hands busy, so it seems like a good replacement for my electronic habit.
I also thought it would be nice to make something I could wear and use!
How I Learned to Knit
I really wanted to find a kit that had all the basics I needed to get started. I found a few options online, but they were either too expensive or aimed at children. I wanted to take my project to the mountains for vacation, so I visited my local Michael's store and flipped through all the beginning knitting books I could find. I settled on the Learn to Knit book by Leisure Arts for three reasons:
The instructions were easy to read
It has online videos that demonstrate the written instructions
Most projects looked like things I would use
The book includes detailed shopping lists for each project, so I bought the supplies to make 4 of the 6 while I was at the store. I made the first project – a coaster – the first evening in about an hour! I found that reading the instructions in the book, then watching the video (sometimes a few times), I could follow exactly what I needed to do. You also learn how to read a pattern as you work on this project.
With the first project completed so quickly, I was pretty excited to start the next one! The dishtowel was the second project and it gave me the chance to practice what I learned in the first one. No new skills, just a chance to practice the stitches and get comfortable with the technique. This one didn't take too much longer than the coaster, but by the time I was done I wanted to move on to something I would use! I skipped the next project in the book and jumped to the fingerless mittens!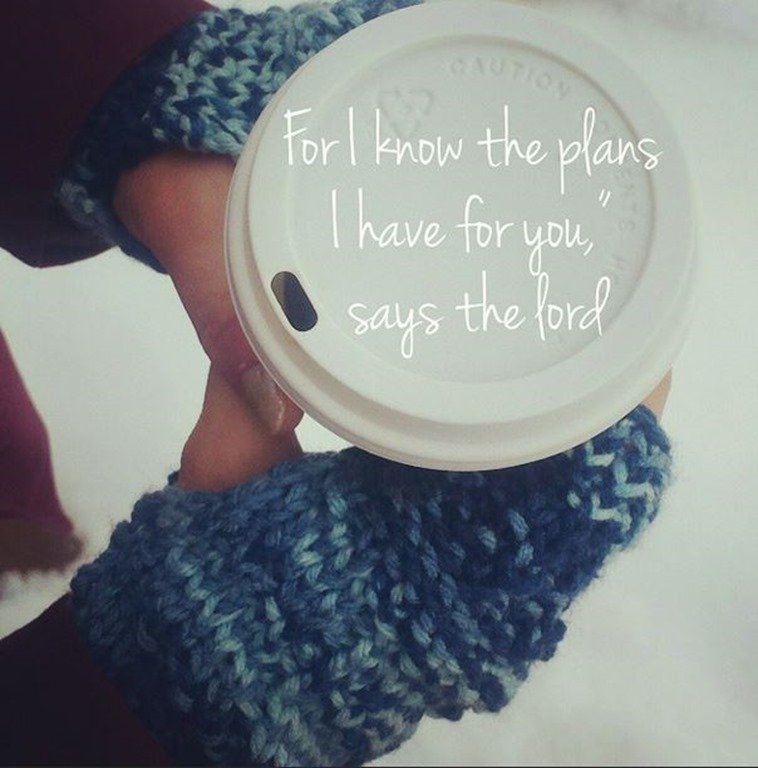 This project definitely takes longer, but it's fun to know you're working on something that you can wear! I made a lot of mistakes, but also learned how to unknit (or tink, which is knit spelled backwards) by finding videos online to help. By the end of the first one, I was feeling a lot more comfortable and could see an improvement in my stitches.
[Tweet "Want to learn to #knit? Find out how to learn at home & make something fun!"]
Next up, I moved on to the cowl. From the first three projects, I decided that I wanted a solid yarn (instead of the yarn with changing colors, like you see in my mittens above), so I chose some good, solid yarn for the cowl. I also picked up some beautiful wooden needles, which I broke a few hours into this project. Lesson learned – tiny wooden needles aren't very sturdy. 🙂
This project took the longest to date, which makes sense with the size of the finished product and the end of vacation (less time to knit). I found that I was moving faster by the end, as I had the pattern memorized and I could work the stitches more quickly from practice. It was SO exciting to get to the end and connect the cowl ends together. It turned out so cute (although I can still see where I made mistakes) and it's something I'm proud to wear!
It's safe to stay I'm hooked now and have moved on to the last project in the book – a throw! I picked out colors to match our keeping room and circular needles that are needed for this one. I'm not too far along yet, but you can see (photo below) that I've learned how to switch colors (much easier than you'd think) and the circular needles basically just give more room for plenty of stitches. It makes it more interesting switching between the colors, so that's been a fun thing to learn.
I've actually already bought my next book of projects, because I didn't want to get bored with the larger throw. I really liked the first Leisure Arts book, so I picked up their Expand Your Knitting book and grabbed all the supplies to make a hat and scarf for Kirk. They are both cable knits, so that will be an interesting skill to learn!
If you've ever thought of learning how to knit, I highly recommend the book I used to get started. It's been a fun hobby to learn and it's really rewarding creating something you can use and be proud of!
By the way…if you're not already, you should follow me on Instagram and keep up with all my adventures (including these knitting projects!).
*******************
Questions for you:
Do you knit? Any tips to share with me?!

What would you like to make if you learned to knit?