It's less than two weeks until Valentine's Day! More than any other holiday I can think of, this one always conjures up thoughts of chocolate. A box  of chocolates and a dozen roses – it's about as cliché as you can get. Skip the cliché and try one of these amazing ways to eat chocolate instead.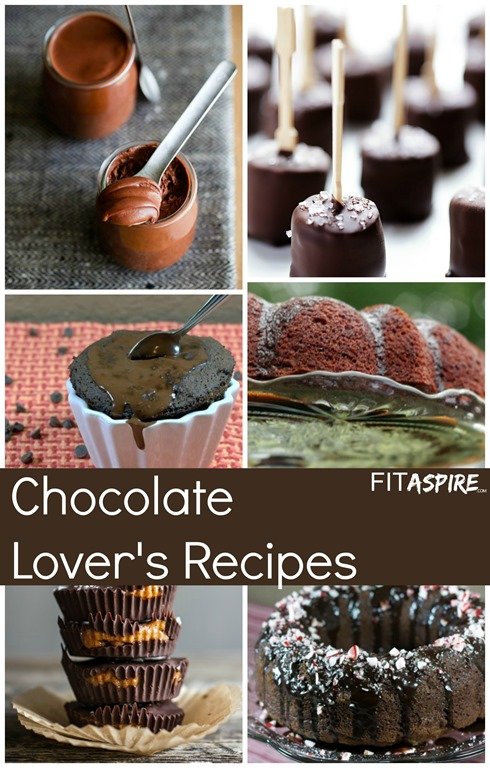 Disclaimer: Slideshow collection sponsored by Foodie via Mode Media. As always, all opinions are my own and I only share things that I would recommend to my friends and family. You can read my disclosure policy here.
Many of us have a special love for chocolate. Not any old kind, but you probably have your favorite. The silky, smooth milk chocolate seems to be the most popular. The coconuty paleness of white chocolate, for those like my sister. And the deep, dark seductiveness of the best of the best — dark chocolate. My favorite by far. No questions asked. I am a sucker for anything dark chocolate.
Check out Chocolate Lover's Recipe Jackpot

by Heather Blackmon at Foodie.com
This month's roundup is packed with chocolaty goodness, to make your Valentines Day sweeter than usual. Way better than a box of chocolates, and typically on the healthier side of things too! But there's always room for a little indulgence. Get ready to impress your sweetie and make one of these treats. You can browse through the slideshow above, or click here to see the full view.
[Tweet "Find a better chocolate treat for your Valentine with these #recipes"]
*******************
Questions for you:
What is your favorite chocolate – milk, white, or dark?