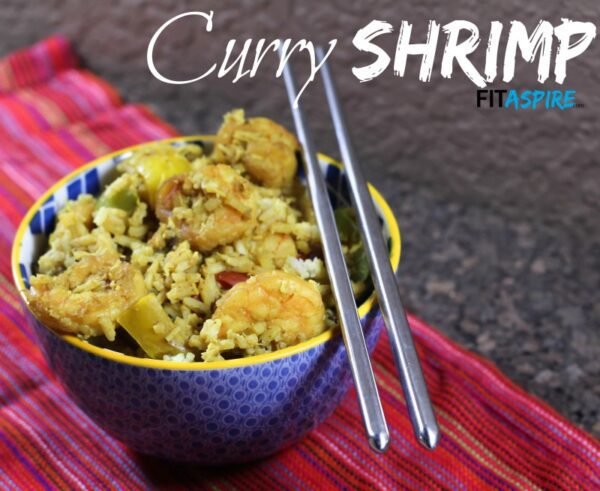 Kirk and I have been on vacation for 12 days. 12 glorious days of family, snow, relaxation, snowboarding, knitting, and snowshoeing. Heavy on the relaxation. I honestly can't remember a more relaxing break from work. I think my decision to re-learn to knit helped with the relaxation. I'm addicted.
Only one day of in-the-gym workouts throughout our break, but that was mostly planned. I'm back to gym today as I get ready to start the Losing is Everything challenge next week and focus on building muscle for the next 3 months. Serious muscle means I will be eating some serious food. Yippee!!
One of those meals that I would be happy to eat more often is this Curry Shrimp recipe, which Kirk created over the weekend. We have a freezer full of Sizzlefish (affiliate) goodies and curry spices to warm up a snowy night. Paired with a glass (or two) of Gewürztraminer to balance the dish, you have a perfect winter meal.
Curry Shrimp
Cuisine:
shrimp, pescatarian
Author:
Ingredients
1/2 cup uncooked rice
1 cup water
1 tablespoon curry powder
1/4 teaspoon paprika
1/4 teaspoon masala
1 tablespoon coconut flakes
1 cup almond-coconut milk
2 portions Sizzlefish shrimp, thawed
1/2 yellow bell pepper
1/2 red bell pepper
1/2 green bell pepper
Instructions
Cook rice in rice cooker or on stove, according to package directions.
Combine curry through milk in a small pot and bring to a boil. Reduce to simmer and cook for additional 5 minutes.
While cooking, saute shrimp and peppers over medium to medium-high heat for 5 minutes. Add curry milk mixture to shrimp mixture and cook for an additional 5 minutes. Mix in rice and serve hot!!
Of course, you could easily make a vegan version of this dish by sauteing firmly pressed tofu, instead of the shrimp. Either version is a great way to warm up on a chilly winter evening, I promise!
[Tweet "I want to warm up with this Curry Shrimp #recipe from @FITaspire. #FitFluential @Sizzlefishfit"]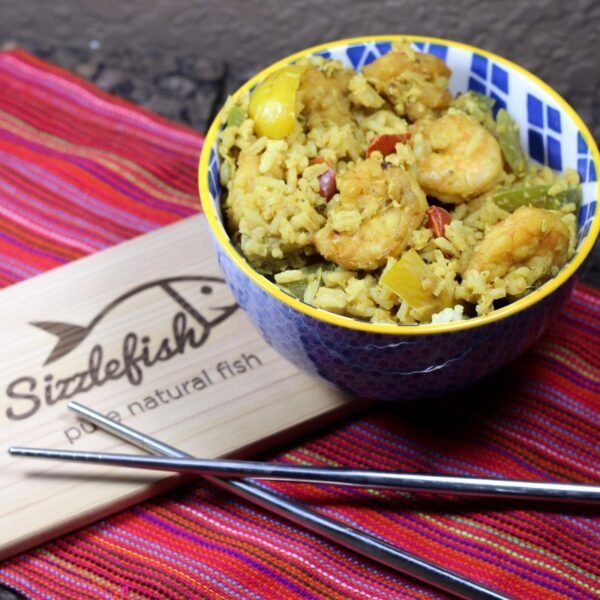 *******************
Questions for you:
Did you take a break over the holidays? I want to hear all about it!!
What type of meal do you crave most on a cold night?