You've probably heard of Bulletproof Coffee, the fatty coffee recipe created by David Asprey. This high-fat blended coffee promises to make you lean, focused and energized if you drink it daily. When I originally heard of this concept year ago, I thought it sounded crazy. Why would you add fat to your coffee? But the topic came up during my Metabolic Efficiency certification and I decided to do a little more research on the concept. My research led to an experiment of my own for the past few months and I'm finally ready to share what I have learned.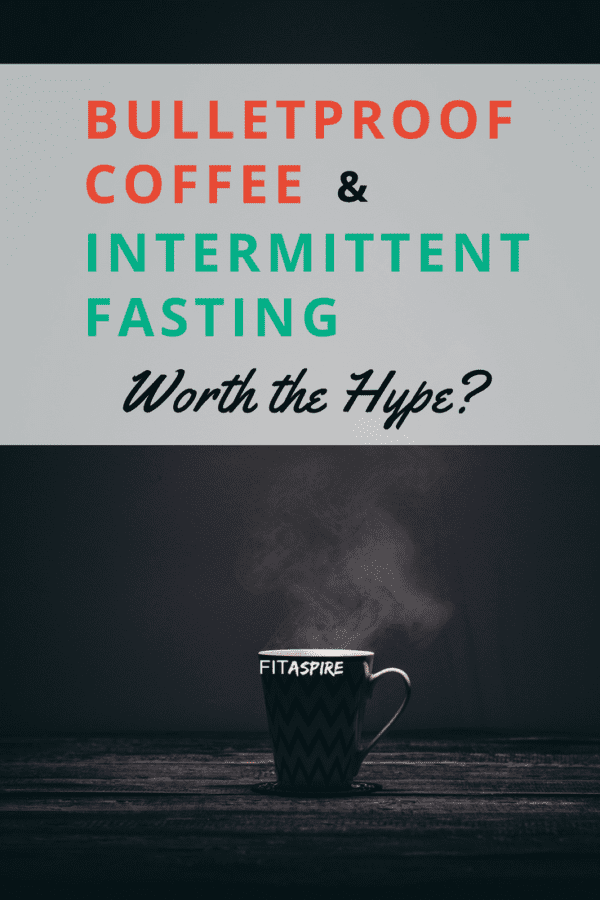 The Promise of Bulletproof Coffee
According to the Bulletproof website, "The recipe for Bulletproof Coffee is carefully designed to help promote brain function, end hunger, turn off cravings, and boost energy levels." The premise is that when you follow the bulletproof coffee recipe (including the specially sourced coffee, grass-fed butter or ghee, & MCT oil), you'll speed up fat loss, increase your focus, and generally feel amazing.
You can see the full recipe here
My initial concern was that if you have this coffee alongside the typical America diet, you could quickly end up with another 400-700 calories at the end of the day (depending on your final recipe). If you reduce your food in other areas, but don't choose nutrient-dense options – will you get enough of the micronutrients and minerals that your body really needs?
Another concern for me was the lactose in the recipe, as many people have issues properly digesting dairy. I was worried about this for myself, as I am lactose intolerant and I typically avoid both milk & butter. Luckily, I learned that ghee is very low-lactose and my body seems to tolerate it well.
There are some great benefits to eating ghee and MCT oil. Ghee is unique in that both lactose and casein have been removed, so it's typically tolerated well by those with allergies. It's rich in fat soluble vitamins A, D, E, K2 (great for your bones), supports healthy digestion, and can help reduce inflammation!
MCT Oil (medium-chain triglycerides) are linked to a number of benefits, including weight management. I actually starting using this oil during training for bikini competitions several years ago. The long list of benefits include: help you feel full (which leads to managing your weight), raise your metabolic function, improve digestion, balance hormone levels, and improve your mood. I have found you need to introduce this slowly into your diet, or you may end up with more tummy discomfort than support.
[Tweet "All about #bulletproofcoffee and if it's worth the hype. #nutrition"]
I asked a few dietitian friends about their perspective on Bulletproof coffee. 
Kaleigh McMordie, Registered Dietitian Nutritionist and Master of Nutrition, shared: "For clients who are overweight or obese and already have elevated lipids, I will see their cholesterol and triglycerides go up. When I ask them why, bulletproof coffee is sometimes to blame. For otherwise healthy individuals, I find it completely unnecessary. We get plenty of fat from our diets, and don't need additional saturated fat, which research still shows in unhealthy for the heart."
Dina Griffin, Sport Dietitian for eNRG Performance, shared an alternative perspective: "I have used variations of the BPC and enjoy it periodically on days when I have aerobic training in the morning or want to have a liquid option for a higher fat 'meal'."
She also noted a few potential issues with Bulletproof Coffee: "Individuals make TOO fatty of a coffee mix and end up consuming excess calories for what they need (resulting in weight loss plateaus or even weight gain), people think this is the only way to become better fat-adapted, and there can be a lack of attention to micronutrients the remainder of the day"
Intermittent Fasting
I was still on the fence about Bulletproof Coffee, until I came across the concept of Bulletproof Intermittent Fasting. Let me take a step back and talk a bit about fasting, before I move on.
Fasting is an old practice, used throughout the centuries for religious reasons and in food scarcity. It has become increasingly popular in the health community, particularly with those looking to adjust their body composition.
There are a number of studies on the benefits of fasting for health & longevity. Just focusing on the highlights, fasting has been shown to reduce blood lipids, reduce blood pressure, reduce inflammation, improve appetite control, & improve blood sugar control. In longer fasts, there is also increased fat burning, growth hormone release, and metabolic rate! Check out this great article from Precision Nutrition for a more complete list of benefits. 
But intermittent fasting is not easy – especially when many of us have spent our lives eating every 3-5 hours. Deliberately skipping a meal (or more) on a regular basis is hard!
Last year, I tried a weekly 24 fast over a 4 week period. I noticed many of the benefits of fasting, including easy maintenance of my my body composition when being pretty flexible with my nutrition plan. But I found it very difficult to stick with it, especially in the second half of the day. After giving it a try for the month, I decided it wasn't something I could stick with for the long-term.
Bulletproof Coffee & Intermittent Fasting
Since learning more about Metabolic Efficiency, I have been (slowly) shifting my own nutrition to a high fat & low carb (HFLC) approach. This is a nutrition strategy can be very effective for endurance performance and fat adaptation.
Bulletproof Intermittent Fasting is an alternative approach that includes the fatty blended coffee during the fast period, which doesn't signal a break in the fast to your body. Basically, you get the benefits of fasting, without the grumpy & distracted side effects of not eating for 14-18 hours.
This got my attention!
I decided to test this for myself  & see how my body responded to this approach. I chose to adapt the basic recipe slightly, using a high-quality espresso, MCT powder (easier to digest than the oil), and organic ghee. My experiment was a (surprising) success – even with active days of snowboarding!
With the exception of 3 days, I have been following the bulletproof intermittent fasting protocol for almost 3 months now. Some of the benefits I have experienced include:
Improved energy & focus in the morning (I am not a morning person naturally)
Reduced cravings – I feel very satisfied and don't want anything else
Feel leaner & lighter through the day
It's convenient – I don't have to think about breakfast in the morning!
If you're curious, I've included my intermittent fasting schedule at the end of this post.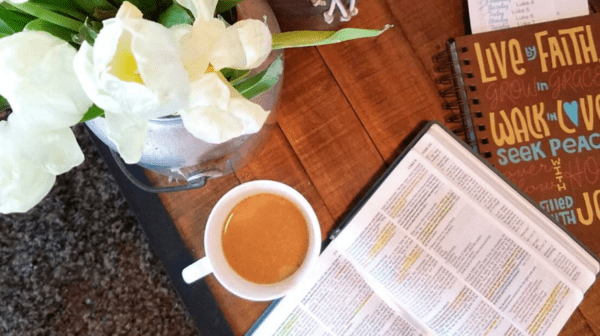 Should  you include bulletproof coffee and intermittent fasting in your own nutrition plan? I think that depends. If you are working on improving your nutrition, the first step is to master the basics. Only after you have gotten comfortable & consistent with eating the right portion for your body should you explore different techniques (like bulletproof coffee and intermittent fasting).
Other Thoughts & Feedback
When I started writing this a few weeks ago, I asked for feedback from my community on Facebook and it sparked a lively discussion with any different opinions. A few people also shared their version of fatty blended coffee – I included the recipe or link to the recipe in the comments below!
"I love black coffee so it was hard to get used to the buttery feeling it left behind on my lips. The octane "fuel" that you add left an aftertaste, in my opinion. I felt a boost of energy, but I always get that from coffee." – Kimberly (Fit Disney Mom)

"I started because I kept hearing people talk about how much they loved it. I can't do dairy though, so it wasn't until I started seeing people using coconut oil that I figured I would give it a try. I'm trying to work myself to a higher fat and lower carb real-food lifestyle to see if it can help with some health concerns, including severe hormonal issues and migraines. I had also found out I wasn't breaking down sugar properly which scared me to finally take the plunge." Katie, Journey Thru 30
Katie's recipe: 1 tsp coconut oil and 1 tsp full fat coconut milk. Pour hot coffee on top & blend with milk frother for about a minute, until it's nice and foamy.
"I actually don't love coffee and the high fat content made me nauseous. I follow a keto diet and I feel the rocket fuel lattes suit my needs better than bulletproof lattes. MCT oil doesn't agree with my stomach." Stephanie, Wholesome Paradise
Stephanie is referring to Rocket Fuel Lattes, created by Leanne of Healthful Pursuit. You can see those recipes here. 
"We drink it because we honestly like the flavor and it gives us good energy and mental clarity. We tried it because we love eating lots of fats, it just works for our body. We were intrigued by it, but realized the original version was too much for us, so we made it smaller. Also it is a great way for us to get more healthy fats in our diet." Michelle & Lori, see their version of "bulletproof coffee" on PurelyTwins

"I don't still drink it, but I definitely have! I loved the taste, delicious (at least the way I made it, with some stevia) and creamy thanks to the oil. The fat did keep me full for a bit, but I still ate as usual for the rest of the day (I only eat twice a day), and still wanted/needed the same amount of food I needed when I wasn't consuming it, thus, I sort of felt as though I was consuming too many calories for my lifestyle." Gigi, GiGi Eats Celebrities

"I really like it, because I often have early morning classes and I find that eating a full meal that early makes me sick  Having a bulletproof matcha, and then a real breakfast around 11am, is perfect. I switched to bulletproof matcha, because coffee irritates my stomach and hormone balance, but the idea still stands (caffeine + fat + collagen)." Sabrina, Heart Glow
My Original Intermittent Fasting Schedule
7AM: 1 cup of High-Fat Coffee, including: 2 shots espresso, 2 tablespoons Ghee, 1 serving MCT Powder, water. Blend in a high-speed blender. Once poured into my cup, I typically add a drop of cinnamon or On Guard essential oil.
Throughout the day, I drink a high volume of water. I aim to drink half my body weight in ounces of water before 5PM.
1PM: Break my fast with a nutrient-dense meal
4 or 5 PM: Snack, if I'm feeling hungry.
8 or 9PM: My last meal of the day. We eat a late dinner in our house and I haven't wanted to adjust our schedule to eat earlier.
My Current Intermittent Fasting Schedule
I've been practicing IF for over 18 months now and have adapted my approach slightly as I have improved my metabolic efficiency and decreased my need for morning calories. Here's my revised approach:
7AM: Americano, including: 2 shots espresso, water and (occasionally) 1 serving Perfect Keto MCT Powder. Blend with milk frother & add 1 drop of doTERRA essential oil (peppermint or cinnamon).
Throughout the day, I drink a high volume of water.  You'll find that drinking enough water will help you feel satiated, as often we confuse thirst with hunger.
12-1PM: Break my fast with a nutrient-dense lunch or brunch. On the weekends, this is almost always a brunch, so we still enjoy our favorite breakfast foods.
7 or 8PM: Dinner (final meal of the day). If my dinner is later than planned, I will adjust my lunch for the following day for 16 hour fast target.