Sometimes breakfast is my least creative meal of the day. I get in a hurry, make a bowl of cereal with a dollop of nut butter. Not exciting, but it's easy to put in a plastic cup and eat in the car on the way to work.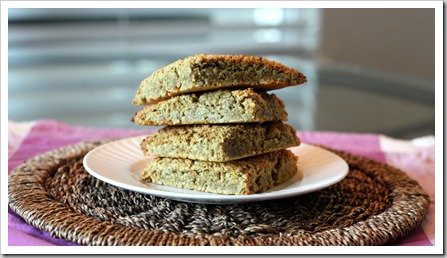 Weekends, however, are a different story. I have a little more time to make something special. If I have an early morning workout, there are times when I'm dreaming of brunch as I'm cooling down!
Luckily, it's still early spring weather here in Colorado, so we have been able to start workouts later and enjoy lazy weekend breakfasts. This Saturday, I made Laura's Blood Orange Avocado Scones to enjoy with the Almond Soy Latte that Kirk made for us.
What a wonderful way to start the day. And a great way to kick-off the MMAZ COOK series!
There were so many creative meatless avocado recipes shared last week, it was hard to choose just one. So I also made Kristina's Avocado and Baby Corn Salsa although we couldn't find baby corn so it was just regular corn kernels in mine.
I had a hard time capturing a good picture of this salsa, but Lauren, Kirk, & I all agreed it was delicious (and we ate TWO batches on Friday night)!
And now it's time to find out what Avocado recipes you cooked this week!
*******************
*******************
Up next week: CREATE an original recipe featuring Blueberries! Everyone is encourage to join and you can get all the details on the Meatless Mondays from A-Z page!
*******************
Questions for you:
Do you enjoy making a "special" breakfast on the weekends?

What was your favorite part of this past weekend?