There's something special about every season, but I do find something very special about Fall. We're a week into the season and it already feels and smells like the season.
We spent the weekend in Crested Butte, which is within 30 minutes of the largest Aspen colony in the world. It's so large, it can actually be seen from space when it turns the beautiful yellow colors of Fall. Although this year, there are actually more colors than the the typical yellow!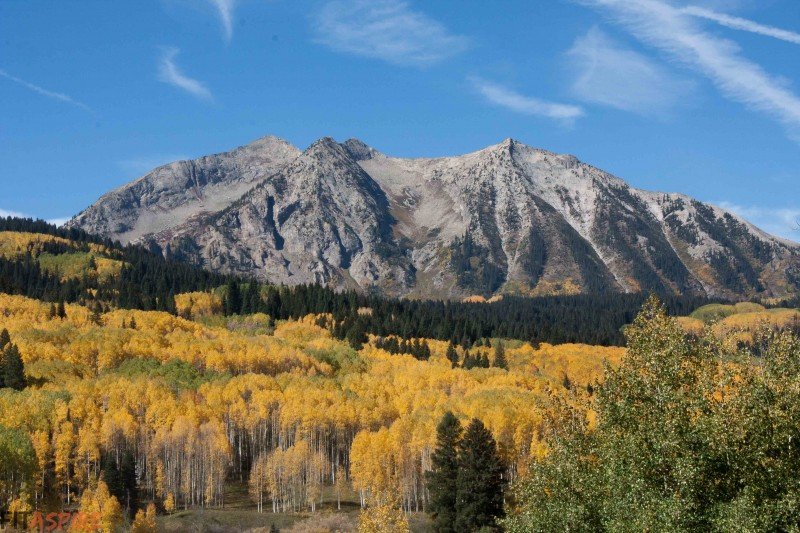 The beautiful colors and the chill in the air make me crave more warm beverages, which reminded me of Kirk's Hot Maple-Nut Bourbon. This recipe was originally shared here several years ago, but was buried in a post that you may not have seen. So I'm bringing it back out for you today, because you don't want to miss this drink. It's a classic in the Blackmon house!
Hot Maple-Nut Bourbon
Author:
Ingredients
2 oz. Bourbon
1 oz. Amaretto
1.5 tsp Maple Syrup (or Agave Nectar + splash of maple extract)
A dash of Cinnamon
1-2 oz. Hot Water
Instructions
Combine all ingredients, except hot water. Add hot water to glass slowly and mix. Serve & Enjoy!
[Tweet "Warm up with this Hot Maple Nut #Bourbon. #recipe"]
Another great thing about living in Colorado? Even when you're stuck in traffic on the drive home, you pass scenes like the one below. You can just roll down the window and capture beauty everywhere. Although I wouldn't have turned down blue skies to make this even better!
Editors Note: This recipe was originally published in October 2011.
********************
Questions for you:
Does it feel like Fall where you live?
What's your mood right now – hot or cold drinks?