One of things I appreciate most about learning how to cook vegetarian meals was my discovery of how delicious tofu can be. Once I learned how to cook this versatile plant-based protein, it became a staple in my diet and something I look forward to! My best advice if you're new to tofu is to make sure you take the time to press it – that makes all the difference!
Today I want to continue the celebration of this week's featured #MMAZ ingredient by featuring 5 of my favorite tofu recipes. These span the last few years and are recipes that I have made repeatedly. I'm sure you'll find something you'll like in this roundup!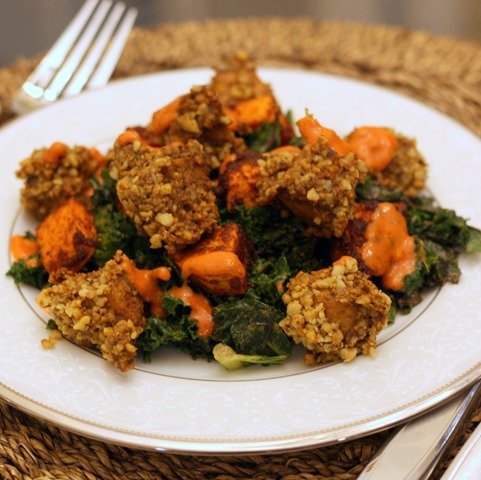 Check out all of my tofu recipes to find even more ways to cook this delicious protein source.
*******************
Questions for you:
What is your favorite vegetarian protein?

Have any tofu recipes to share? Feel free to leave a link in the comments!