The best part of Blend is obviously the people, but who doesn't like a little swag in the deal?
Last year at Blend is where I discovered Fitmixer Aminos, which is now a daily part of my routine. I have so many products to work my way through in the giant bag of swag, but these are the standouts so far!
New (To Me) Products
As part of the expo, BluePrintCleanse caught my eye! I was able to sample all the flavors and I was surprised how amazing they all taste. I've never tried a cleanse, but it's one of those things I've wanted to try. As you saw on One Word Wednesday, I have serious cleanse envy and really hope I get a chance to try this cleanse! If anyone from BluePrintCleanse reads this….hint, hint! 🙂
**********
Have you seen these fun, motivational shirts popping up on social media this week? These Living Proof Fit Gear by Miranda King are really awesome! They are fitted (but not tight), long torso, and just look great. Their tagline itself is pretty awesome — Fabulous Gear for Fit Chicks. I have GOT to get some more of these!
**********
I know there are a million nut companies, but I was pretty darn impressed by the flavors of these Blue Diamond Almonds. Lindsay shared a bit about their mission and I stuffed a TON of these in my bag. I've been enjoying these as afternoon snacks this week – the coconut is my favorite so far!!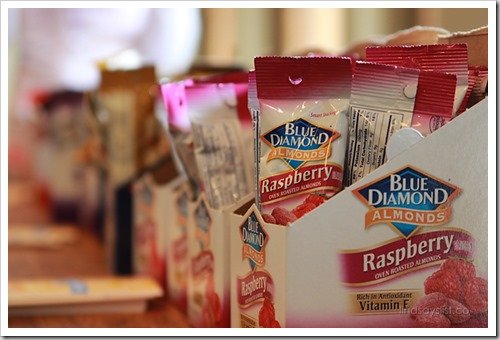 Photo from Travis (of Lindsay & Travis)
A Few Old Favorites
The beautiful Serena was at Blend sharing the
Silk, a local company that also sponsored the cocktail hour, is another regular in our house. Lauren represented them well and helped choose some fun cocktails featuring their non-dairy almond milk. This is the brand I use in my morning smoothies and I was excited to see them at Blend!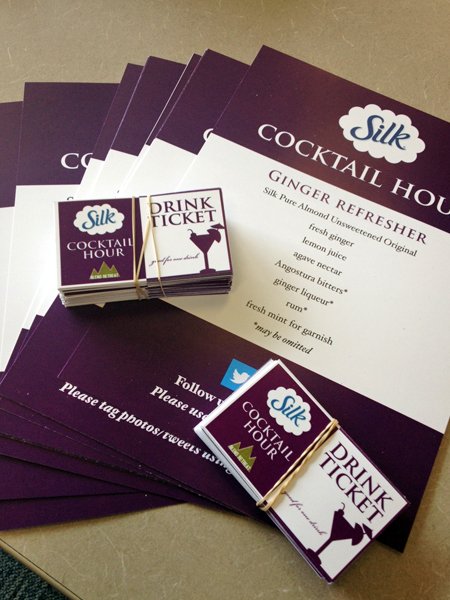 My Amazing Sponsor
I had such a great time sharing a ton of Vega Sport products with my blends, many I've seen enjoying the products on instagram!! Thank you so much to Vega for letting me represent them this weekend!!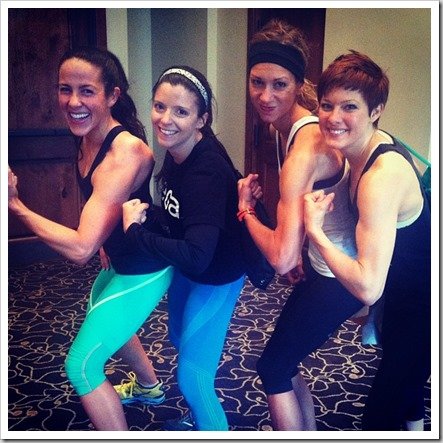 The "exploding" box of Vega One products was so memorable and I hope everyone is enjoying working their way through all the tasty treats. My favorite is the Vega One Bar, in case you haven't tried it yet. It's seriously like a candy bar!!
I hope that with all the Blend Recaps floating around this week, we've convinced you to add Blend to your calendar in 2014. I know I'll be adding it to my calendar as soon as the new date is announced!
******************
Questions for you:
Have you tried any of these? What is your favorite?
What product have you found recently?
Have we convinced you to join Blend 2014 yet?