It's Tuesday, which means it's Tuesday Trainer day! If you're new to Tuesday trainer, be sure you check out the last two weeks (featuring videos by me!):
This week's edition is a little different, as Lindsay has made this a "rest week". Rest is important in any exercise program after all! This week each "trainer" shot a video about themselves, so you have an opportunity to get to know us a little better. This was harder for me than shooting an exercise move – I think it took me at least 5 takes! Click on the button below to see the all the videos on Lindsay's List.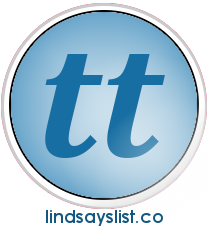 If you watched the video, you'll know that I talked about my next fitness goal. Since I deferred the Marine Corp Marathon, I've been floundering a bit, and really need to get back to some focused training again. It's been over 3 months since Ironman, I can't use that as my "slacker" excuse forever! 🙂
I know it's October, but my 2011 race calendar (for the end of the year) is actually starting to come together now. For me, having a race on the calendar (and paid for!) is the best way for me to stay on schedule and get my training in.
Upcoming Races
November 5 – Battle at Big Creek 9M Trail Run
November 24 – Atlanta Half Marathon (Thanksgiving Day!)
It's not a long list, but the races are long enough to keep me honest. I'm still debating my December calendar – rest or race?
Question of the Day – What's your next fitness goal? What keeps you motivated to get that next workout in when you'd rather relax on the couch (or in bed)?