You'd think that someone who coaches running would always be on top on their own training, right? If that's the norm, I'm failing miserably.
Fortunately, Bonnie's recent post got me thinking and I realized what is probably the biggest problem for me. I have been trying to do it alone. I know that I am not a strong person on my own, but that GOD is very strong and wants to hold me up and give me His strength. In the day-to-day, it's so easy to forget that God still wants to be involved in things like running. He still wants to help me out. It seems trivial, even a little selfish, but He loves me and wants me to need Him.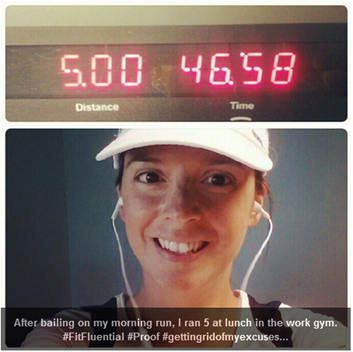 I've been having the weirdest issues with my training and motivation lately. The Marine Corps Marathon is less than 6 weeks away and I don't think I've ever felt so unprepared for a race. My focus has been elsewhere and my motivation has been low. Time to remember were my strength comes from and ask for more. Every.single.day!
*********
In the meantime, I'm sharing with you a recipe that I created before vacation and have already made for a second time. I rarely repeat recipes, so you should know this one is GOOD!
Pizza Hummus
Author:
Ingredients
15 ounce can of cannelloni beans, rinsed and drained
2 tablespoons tahini
2 teaspoons salt
1 tablespoon lemon juice
1 tablespoon garlic
1 tomato, diced
1 tablespoon chipotle pepper sauce
3-5 chipotle peppers
For pizza base: 1 tablespoon extra virgin olive oil
Instructions
To make spicy hummus, combine beans through tomato in a food processor and mix until smooth. Add chipotles one at a time, tasting to get the level of spice you prefer. Most people will prefer 1-3 chipotles, but the hot heads (like me!) will love all 5).
For a creamier pizza base, add the extra virgin olive oil to the mix.
There are so many ways you could use this hummus, but my favorite remains as the base for PIZZA! You really won't miss the cheese with toppings like:
kale
tomato
Havarti-style Daiya
Red Onions
Tofurkey Pepperoni
soy curls marinated in buffalo sauce
What other toppings would you add to this list?
I also recommend saving the second half of this hummus for dipping. It tastes fabulous these items I found in my fridge:
pita rounds
okra
celery
raw kale
Want yet another option? How about turning the hummus into a marinade for kale salad? Just add a splash of apple cider vinegar and olive oil, stir to create the consistency you like, and massage into raw kale. For extra amazingness, add grilled Italian Tofurkey sausage for a quick dinner!
******************
Questions for you:
What topping would you choose for pizza hummus?

Best or worst run recently?

What area do you need to turn over to God?