If case you don't already know this – I enjoy food. It's the piece of the "healthy living" puzzle I've always avoided focusing on. I actually enjoy healthy foods, but my inclination is to eat them whenever and in whatever quantity I feel like. And I like beer & wine. Having a strict schedule of when & what to eat has been really different.
It's also been a lot easier than I expected, I'm surprised at my own dedication. Having that goal in front of me keeps me honest. And eating often keeps me from being hungry. I'm not sure exactly what the happy medium looks like after the competition, but I see diet differently right now.
You've heard it before and I'm saying it again: if you want to slim down, DIET is very important! That doesn't mean stop eating and deprive yourself. It's about getting the proper nutrition you need to support your activities and figuring out the proportions that your body wants. But that doesn't mean it has to be boring!
To continue proving that point, I'm joining the WIAW party again this week! Last week I shared about my current nutrition plan and the meals from a High Carb day. Today, I'm sharing the other half of the puzzle – a Low Carb day. I hope you continue to see that you can eat clean & structured, while still enjoying GOOD food!
After checking out my eats, I encourage you to go say "hi" to Jenn and visit a few other inspiring blogs today!
What I Ate Yesterday
Meal 1: Cocoa Peanut Butter Eggs
I like my morning meal to be brainless and tasty, which is where this meal originated from. I'm sure the inspiration came from somewhere else (I'm guessing Laura?), but I can't remember. All I know is it's easy & delicious
1/2 cup egg whites
2 tablespoons egg whites
2 tablespoons almond butter
1 teaspoon cocoa powder
4 drops vanilla NuNaturals Stevia
Combine all ingredients and microwave for 2-3 minutes. It might not look appealing, but it's delicious if you are a fan of chocolate peanut butter combinations!
Post-Workout: Green Smoothie
My smoothies are boring right now, but they still taste good! This morning was Vega Protein Powder, 3 Blackberries, Silk Almond Milk, and spinach.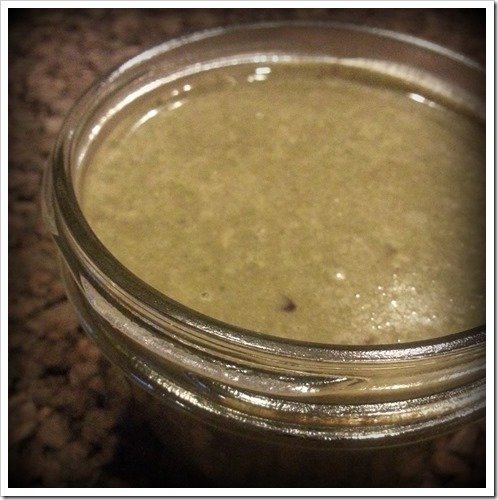 Meal 3: Peanut Butter Cinnamon Roll
When Laura posted this recipe last week, I immediately added it to my meal plan for the week. Just a few tweaks: Ezekiel Cinnamon Raisin Bread, more protein flour, no apple, and added my MCT Oil to the mix. The result is FABULOUS – I have had this two days so far and I look forward to it all morning. Well done Laura!!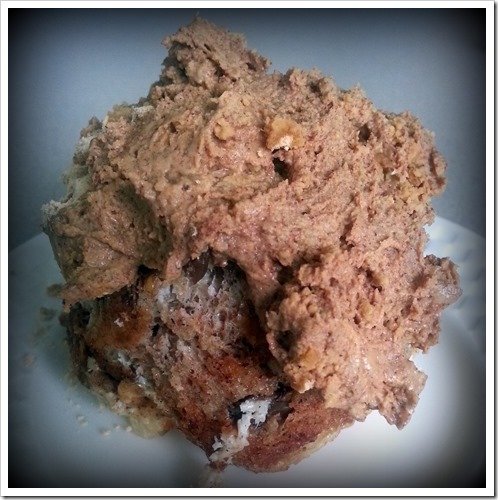 Meal 4: Fall Arugula Salad
This salad is a keeper, so many flavors & textures that remind me of fall. In this combination: arugula, butternut squash, pumpkin seeds, quinoa, & seitan. Mixed together for the dressing (inspired by this dressing), is tahini, apple cider vinegar, lemon juice, nutritional yeast, minced garlic, & maple syrup.
Meal 5: Sweet Eggs and Delicata Squash
I'm so in love with Fall Squashes right now, that I bought a bunch of different kinds at Whole Foods this weekend. They are a great choice for low carb days, so I packed them into my day whenever possible!
Meal 6: PlantFusion Protein Shake
I'm saving my sanity with these afternoon protein shakes. I mix and go as I'm walking out the door from work most nights. I'm currently working through some leftover samples I've had in the pantry for a while.
Meal 7: Truffled Brown Butter Scallops
Dinner is most often my favorite meal of the day. Last night Kirk made one of his best with a truffled brown butter (we use Earth Balance), scallops, and shaved walnuts over spinach. Although scallops are one of the more expensive seafood options, they are so worth it and makes my tummy very happy!
*******************
Questions for you:
What was the best thing you ate for dinner over the last week?

How do you view your diet?