Hello there! I'm finally back to share a bit about our amazing vacation in Australia. I'm actually back in Oz this week for work, so it seems appropriate to  reflect on our trip.
I teased you a bit with a few images from our dive trip with Mike Ball a few weeks ago, but today I wanted to share some fun images with you. We can both pretend we're on vacation and imagine ourselves in the photos.
********************
After a low-level flight to Lizard Island, we boarded the Spoil Sport for 3 days of diving and fun.
We had a great crew to entertain and pamper us throughout the cruise. They were all so sweet as I spent much of my time fighting sea sickness.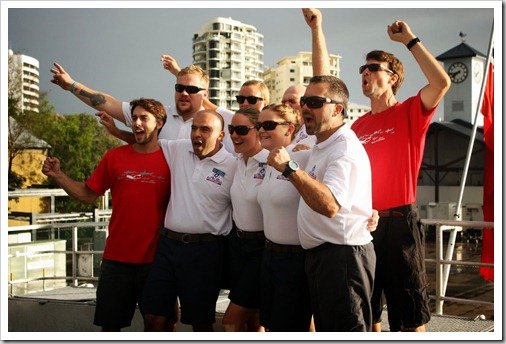 The group onboard were lots of fun! It was a diverse group with people from DC, Germany, Sweden, & Australia.
Now for a few fun underwater photos!
I have to start with the photo of the largest animal we saw on the trip – the Minke whales!! This photo was taken by the onboard photographer on a previous trip, but we floated behind the boat on the first day while two of the beautiful creatures played around and below us. They were about 40 feet long and both beautiful and a little scary. And extremely awesome!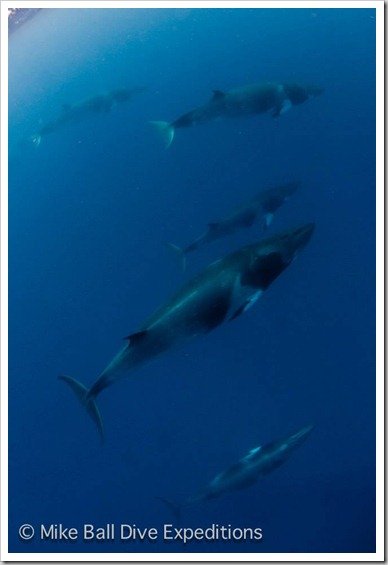 And of course I had to snap a photo of Nemo & Marlin playing in a sea anemone. It was pretty cool to see many of the animals in that movie in person, since it was also based in the Great Barrier Reef.
Ever seen a giant clam in person? You can see them breathing as their "mouth" opens and closes slowly.
We also saw sharks on almost every dive. Mostly white tips, these sharks were so interesting to watch. I admit I got a little freaked out when one of them chomped their teeth in frustration after I took a flash photo. That was my last shark photo of the trip.
And the beautiful lion fish, which is actually in it's natural habitat here. Strange to see so many (and there were A LOT) and not worry about it destroying the reef.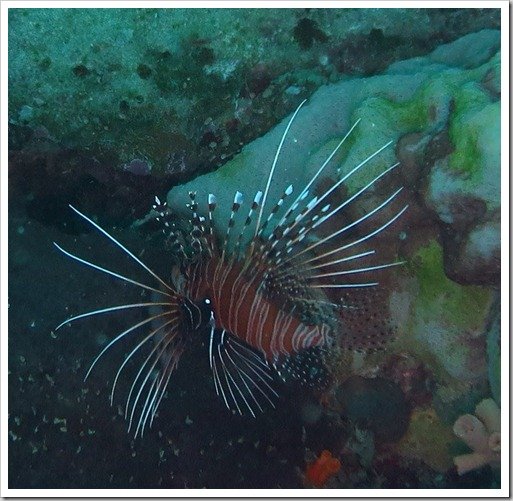 And of course the underwater photo of Kirk and I having fun. These always turn out a little silly looking, but I love them anyway!
Just a few of the MANY dive photos, but I know not everyone is into diving and underwater life. So, just one last photo to say goodbye for the day.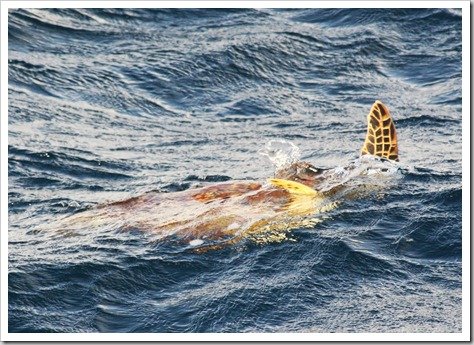 Ciao!
********************
Questions for you:
Just curious, do you scuba dive? If not, is that something on your list to try?

What's your favorite underwater animal?