I spent the last weekend surrounded by lots of amazing teenagers. It was exhausting, fun, and fabulous.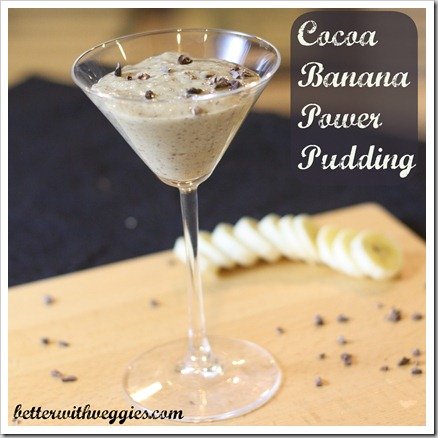 It didn't involve any workouts or healthy food. It did involve several late nights, long days on my feet, and learning how to properly hula dance from a Hawaiian. You may have seen a few pictures on instagram that gave you a glimpse into my weekend adventures.
It was a weekend where I was reminded first-hand how strong people can be when faced with adversity. And how adversity can actually transform lives into something even better than it may have been without it.
Sometimes my job is really cool.
You know what else is really cool? Having a husband who creates a recipe for Xanthan Gum after a really long weekend when I'm tired. He makes my life so much easier so often!
And this simple recipe is one I'm sure I'll make often in the future. A perfect snack for an afternoon snack at the office. With around 150 calories and almost 15 grams of protein, this is a tasty treat you can feel good about!
Cocoa Banana Power Pudding
Keywords: blender appetizer breakfast dessert snack gluten-free soy-free vegan vegetarian banana chocolate
Ingredients
1 scoop protein powder
1 cup unsweetened almond milk
1 banana
1 tablespoon cocoa nibs
1/2 teaspoon agave nectar
1 teaspoon xanthan gum (adjust for texture)
Optional: additional cocoa nibs for garnish
Instructions
Combine all ingredients except xanthan gum in a blender and mix until smooth.
Stir in xanthan gum until desired consistency is achieved (you can add more or less).
Sprinkle with additional cocoa nibs, if desired.
We used Silk Unsweetened Almond Milk and Vega Protein Powder, so all calorie information is based on those nutritional stats.
And now it's time to see what the other #MMAZ participants created this week! Remember you can join the fun at any time by creating a meatless recipe with the week's key ingredient. Get all the info here.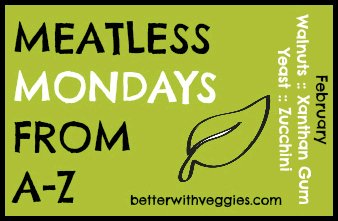 *****************
*****************
Questions for you:
Who inspires you?
What flavor pudding would you create?