With 3 sports, plus transitions, triathlon training is not the easiest thing to squeeze into a time-crunched schedule. But if work or life is taking over more time these days, do you have to abandon the sport?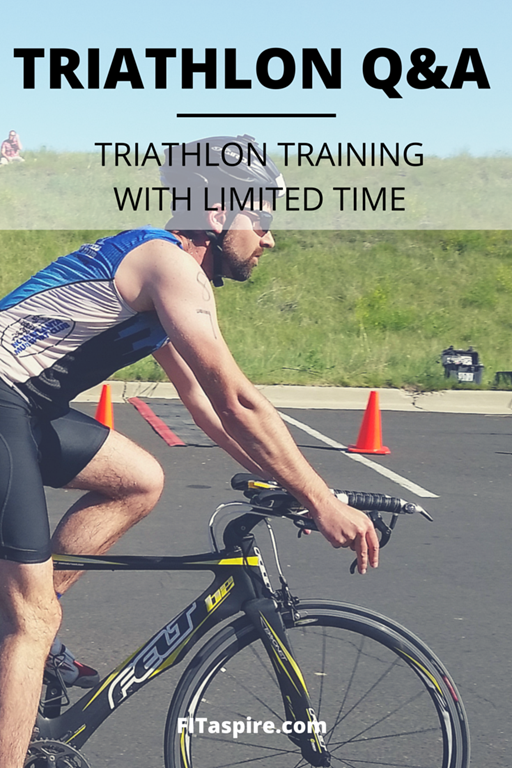 It CAN be done! Now, do I think you can typically get better results with more training time? Yes! But don't let limited time keep you from racing triathlons. If you're an experienced athlete – someone who's had some time on the bike under their belt, built up a good running base, and spent some time in the pool – this advice is for you.
Watch this week's video to find out my approach:
Highlights from the video:
I recommend a minimum of 2 workouts per sport for the experienced, time-pressed athlete (similar to my advice for beginners last week)
For experienced athletes, focus on one quality workout and one longer workout in each sport
This approach does have a higher risk of injury, so pay special attention to how your body is responding
Recovery is REALLY important – foam rolling & stretches should be prioritized!
This is a situation where a coach may be a smart idea – especially since you're already short on time.
[Tweet "Time-crunched athletes CAN train for #triathlon with these tips! #FitFluential"]
Don't forget to subscribe to my YouTube channel if you're enjoying these videos! Thank you!!
*********************
Questions for you:
Do you have a time-crunched athlete tip to share?

Did you notice my fun new red hair??