***The 25% off Coaching is only good though Friday – don't miss it!***
It's back to normal life today for me today. I was lucky enough to be on vacation from the weekend before Christmas through New Years Day! That's almost a full week and a half…and I loved every minute of it.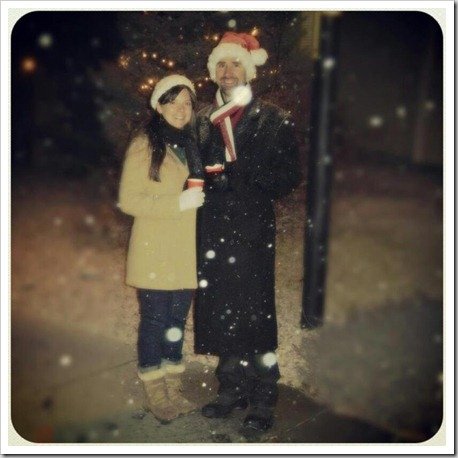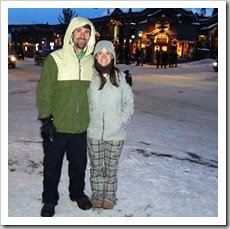 Instead of going somewhere for vacation, my family came to stay with us for the week of Christmas. It was a little weird not traveling, but I realized that it was a more relaxing experience than I expected. Not that every vacation will become a "staycation", but I absolutely understand the appeal! Oh yea, and WAY cheaper!
We took my Dad & sister snowboarding at Breckenridge the day after Christmas – their first time riding anywhere outside of North Carolina. Other than the l-o-n-g mogul run we accidently turned down early in the day, it was a great day on the powder with snow coming down all day!
We also took them to Red Rocks and Boulder, so they could see more of the "Colorado Experience". There were several breweries included in the tour, of course.
As much fun as it was to have them here, it's always nice to go back to our little family of 2 (plus 2 dogs) and our own schedule. We took it fairly easy with workouts when everyone was in town, but we started back our normal training on Saturday!
So as things are getting back to normal, how about an old favorite WIAW review of a New Years Eve?! Jenn is always such an excellent host, I think it's a very appropriate way to share the Wednesday of 2013.
From top left, clockwise
Latte with 3 (for me!) Coconut-Dusted Pistachio Donuts :: 1/2 Clif Peanut Butter Crunch :: Fitmixer Aminos :: Vegan Crab Cakes topped with Vodka Mustard Sauce, Steamed Green Beans and Cranberries :: Gardein Holiday Roast, Mashed Potatoes, Peppered Collard Greens & Black Eyed Peas, Cranberry Sauce :: Schramsberg Blanc de Blanc and Applesauce Ginger Cake with Maple Glaze
Did you notice the vegan crab cakes? We found these while wandering through the frozen section at Whole Foods: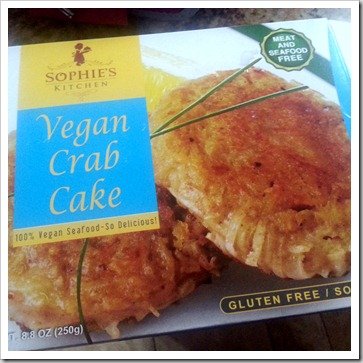 They are made from a Japanese vegetable I haven't heard of before and were very tasty, but not really crab cake texture. The sauce on top was something Kirk dreamed up and it certainly qualifies as #strangebutgood!
A quick and easy recipe for the sauce:
1 tablespoon stone ground mustard

1/8 teaspoon white pepper

1/4 teaspoon Herbs de Provence

1 teaspoon sherry vinegar

1/2 tablespoon vodka
Yep – vodka! Just mix together and drizzle over a vegan crab cake, or whatever else sounds good at the time. 🙂
I think we had vodka on our mind, since it's one of January's Meatless Mondays from A-Z ingredients.
And finally, the dinner…
Originally, most of the dinner was bought for Christmas dinner, but we were never hungry enough for a big meal that evening. Lucky for us, we got to enjoy all this goodness ourselves! I have to mention the Gardein Holiday Roast – O.M.G! We had been getting the Fieldroast Roast for holidays, but after trying the Gardein version I have found a new favorite. The flavor and texture on this roast was great and both Kirk and I LOVED it! Kirk had seconds of that over sides on NYE! I would definitely recommend that to anyone looking for a plant-based holiday meal roast.
And that wraps up the first WIAW of 2013!
Make sure you drop by
Peas & Crayons
to see more WIAW meals and meet a new blogger today!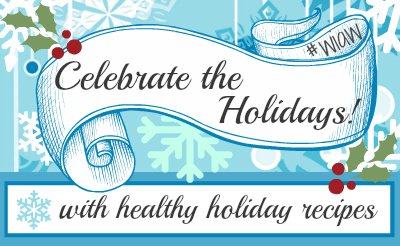 *******************
Questions for you:
Catch me up – what did you do over the holidays? Did you have family in town or travel?

What was your favorite food from New Years Eve?

What beverage did you use for the midnight cheers?