I can't believe I'm writing this post – only 5 days until my first fitness competition! The last 13 weeks have been crazy. I've put in a lot of hours in the gym, both strength training and cardio. I've eaten better than I ever have (and my diet wasn't BAD before) and found dedication that I didn't think I had. I knew I could work hard in the gym, but I didn't know how I would do on a "strict" diet.
I also learned you don't have to be hungry to lose weight and get the lean body you want. It's about eating the right things in the right amounts. And maybe cutting back on the drinking (but one drink a week isn't so bad in the short term). Yep – you can do it in a healthy way!
The Progress
Nothing new to share in this area this week, although apparently that is coming throughout the week. On Saturday, I started what's called "Peak Week". The final week before the competition is very specifically planned to get ready for the stage on Saturday. My diet is very prescribed, so it's going to be a week of boring food. I'm pretty sure I can survive one week of boring food, though. It's just another challenge & the goal is so close!
I'll try to share some of the progress throughout the week on Instagram, so follow along there if you're interested!
The Workouts
Last week's workouts really wore me down. It's funny how draining 60 minutes of cardio can be! On Friday night, Ashley told me cardio would only continue through Sunday. I just about jumped up and down – what a relief (and earlier than I expected!). I was so happy to wrap up the last session on Sunday night! Only strength workouts through Thursday, it feels like I'm cheating. 🙂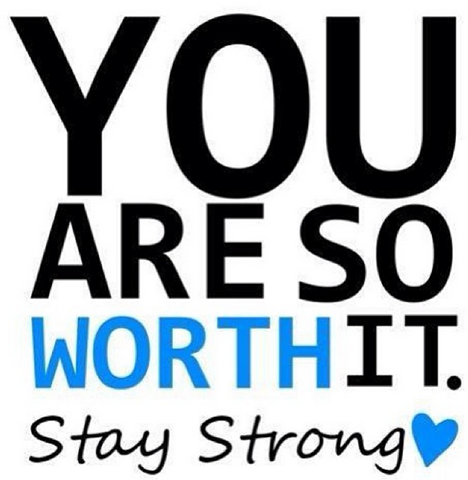 What's Left on My List?
One last look at my list to see what's left & make sure I haven't forgotten anything:
Got It Covered:
Workouts
Nutrition
Posing Practice (last practice was Sunday!)
Competition Bikini
Shoes
Makeup
Hair
Competition Fee (for Novice division)
Jewelry (from Charming Charlie's)
Tan (prep started!)
Nails (purchased from Target. They make press on french manicure nails – did you know that?!)
On My To-Do List:
NPC Fee (buying at registration)
Competition Fee (for Open division – buying at registration)
I actually started the prep for tanning last Friday night. Did you know you have to shave EVERYTHING a week out? I have never had so little hair on my body in my entire life. Anywhere you have peach fuzz, that gets shaved. So arms, back, chest…seriously everything! I'll shave again on Thursday night before the tan on Friday. There is definitely something strange in every sport.
*****************
Question for you:
What is one strange thing in your sport?