We're down to 4 days until the big event!!
My diet this week is much more structured than normal. You know I don't usually repeat the same meals, but I'm making an exception and sticking strictly to the plan. In fact, I wondered if this week would bore you too much to share, but I decided it was better to show you how this works!
The goal of this week is to get ready for the stage on Saturday. In fact, Ashley told us not to worry too much about changes in our body throughout the week, because it was all part of the plan to get us to the stage on Saturday looking our best. Without going into too many specifics here are some of the changes this week:
None of my normal supplements. That includes aminos, coffee, & tea.
Egg Whites & Oats in the morning
Protein Powder for morning & afternoon snacks
Fish (affiliate), asparagus, and sweet potato for lunch
Fish (cod or tilapia) and asparagus for dinner
Add salt or eliminate salt when stated on plan
Water intake will increase then decrease
It's all very spelled out for each meal – starting Sunday and through Thursday. Friday morning I'll send update photos and get my plan for the rest of the day. Saturday I'll have a bunch of stuff to bring to the competition and Ashley will tell me what to eat and when (depending on how I look throughout the day).
Yep. The crazy has started! But I'm very happy that it's only for a week.
Saturday night, we already have dinner reservations at a great restaurant downtown. In case you didn't remember, Laura and Lisa (the instigators behind this whole competition) are flying in to compete in the show with me (YAY!!!!!), so we'll all be celebrating. And these ladies competed last week too – so they are extra ready for the celebration. I expect it to be AMAZING!!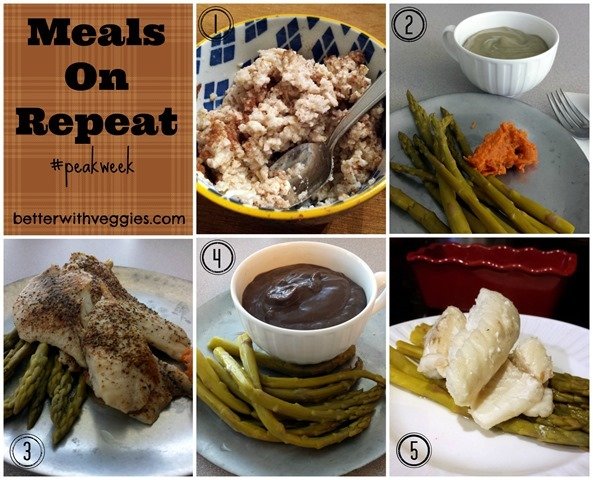 Egg Whites & Oats, topped with a healthy dose of cinnamon and a little Salt
Coconut-Vanilla Protein Pudding, made with Vanilla Vega Protein Powder, a smidge of vanilla stevia and coconut extract, and water. Served with asparagus & sweet potato.
Broiled tilapia topped with black pepper, cinnamon, and ghost pepper salt. Served with asparagus & sweet potato.
Mocha Protein Pudding, made with Chocolate Vega Protein Powder, a smidge of stevia and coffee extract, and water. Served with asparagus.
Poached cod topped with truffle salt. Served with asparagus & sweet potato.
Now that you've seen this, you basically know what I'm eating this week! Thank goodness for my protein pudding, it adds just a little variety and does taste like dessert. Did you notice the plates? I decided that plating my food at the office would at least add the appearance of fun food. It actually did help a little! And my pictures look a teeny bit better than the normal WIAW in tupperware. 🙂
And that's my diet in a nutshell this week. It's boring and repetitive, but at least meal prep is a snap! And really, it's not too bad and it's only for a week. At this point it's easy to see the goal just a few days away and get it done.
*********************
Now that you've seen my (strange) competition eats, go check out some more normal eats (and probably tastier) eats from some of the other great bloggers on Jenn's weekly foodie party. Plus you should check out her recent recipe for Cranberry Streusel Cheesecake Bars!! I have got to make a non-dairy version of that after competition!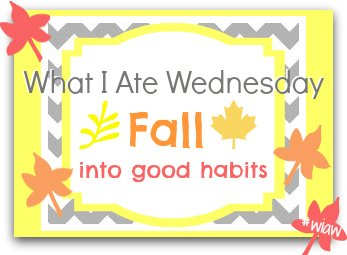 ********************
Questions for you:
What flavor combo would you make for your protein pudding?

Do you eat your food out of tupperware or transfer to plates at the office?