This past weekend I was really lazy. It was something I probably needed, but it means that I didn't get a lot accomplished. That includes grocery shopping and prepping good meals for the start of the week. I had a few random things in the fridge and freezer, so I was determined to use what I had until I made it to the grocery store.
Breakfast
I've been buying a lot of these Sandwich Thins for just this purpose! It's not quite as heavy as bagel or even a slice of bread, the perfect compromise for a quickie as I head out the door. Before my run, I topped it with Earth Balance Coconut & Peanut Spread and Vegemite. Protein & Energy to go!
After my run and before heading off to work, I topped the other half with more Coconut & Peanut Spread and Blackberry Jam.
Lunch
I also found an sweet potato in the fridge, so oven fries were served on the side. This non-recipe involves slicing the sweet potato into fry-like strips, placing on a baking sheet coated with cooking spray, and sprinkling with garlic salt and cayenne pepper. I believe these baked for 15-20 minutes at 350 in the oven. So simple.
Needing something green to balance things out, I created a quick salad with the last of the collard greens from a meal that never was made last week. The dressing I made was fantastic, but I didn't pay attention and didn't write it down. I'll have to try to recreate in the future. A few dried cranberries and sunflower seeds finished this salad off well!
Dinner
I finally went grocery shopping after work & strength training, so I was going to make a new recipe for dinner. After peaking in the fridge, I saw that I still had one more serving of the chikin nuggets & fires, plus quinoa basil bean burgers. I decided to minimize my time in the kitchen by finishing up these leftovers and cooking lunch for the rest of the week instead. I used the rest of the basil aioli to dip the nuggets and fries in too. Nothing wasted here!
Unpictured, I also had some wonderful red table wine from Italy. My kind of dessert. 🙂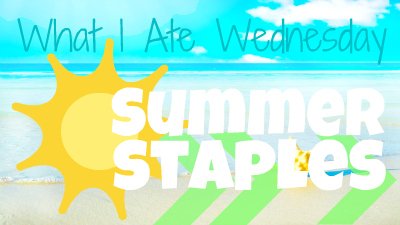 ********************
In other news, I had to share the pricing announcement from HITS that was announced yesterday. HITS is a newer series, with 2012 being it's first full year. They offer 4 distances of triathlons on every weekend they put on a race – sprint, olympic, half, and full distances! It's an interesting concept, since it really allows friends and family of all abilities to get together and race at the same venue on the same weekend.
When it was announced last year, I was disappointed to see the pricing structure pretty similar to Ironman. But with this announcement, it's a HUGE differentiator. You can now race an Ironman-distance race for about $150, as long as you register 4 months in advance. Since most people sign up for Ironman distance race a year in advance, this is amazing deal. The Ironman I registered for in Australia is significantly more than that. I saved for months to have enough to pay for race registration.
Although I am typically attracted to international races, this is enough to get even ME interested. Kirk and I are looking into the Napa race as a possible Half Ironman race to prepare for Ironman Cairns next year. I hope this event continues to catch on, because it would be great to add price competition to the Ironman-branded races. They are outrageously expensive!
Does this low-cost option change your interest in triathlon – especially long-distance?
********************
Questions for you:
What leftovers have you enjoyed recently?

What's more important to you in racing – location or price?