I am so excited you are looking at ways to take a more natural approach to your health, fitness, and self-care. I want to give you a preview of how you can live a natural & thriving life. I have partnered with doTERRA, because I believe in a natural approach to my health – and I love their mission!
Who Is doTERRA?
doTERRA is the largest essential oil distributor in the world. We empower people (like you!) to use a natural approach in their everyday life. People turn to doTERRA when:
We offer a full line of essential oil kits and products to support your family's health goals, whatever they are.
DoTERRA has really raised the bar in the essential oil industry. There are no fillers, no artificial ingredients, and no dilution. The plants used to make each oil are grown in their ideal environments all around the world and the oils go through five levels of 3rd party testing to ensure purity and potency. This means that when you see the doTERRA label, you can feel confident that you will see the highest health benefits.
They also work WITH local farmers to create a better economy (as the oils are often sourced in 3rd world areas). They create jobs and support the community to raise the standard of living (like creating running water in Haiti). This doesn't matter to everyone – but it did matter to me when I was comparing options.
doTERRA also has great customer service. If you don't like and return it within 30 days, you can get 100% product credit to try something else. or 90% returned to your card. So there's no risk to you!
What exactly are these oils?
Essential oils come from the seeds, bark, stems, roots, flowers, and other parts of plants. The oil protects the plants — and those same qualities are what supports your body when you use a high quality essential oil. Even with pure essential oils the composition can vary depending on the time of day, season, geographic location, method and duration of distillation, year grown, and the weather — which makes every step of the process critical to getting the highest quality product.
Want to learn more? I have recorded a few online classes, so you can learn more about these powerful, natural tools for your health goals.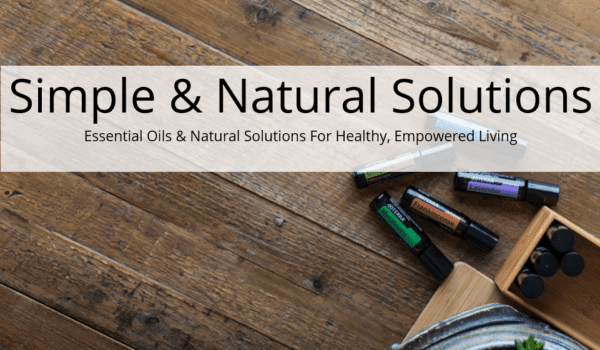 Ongoing Support from Me!
When you make your first purchase with me, you have immediate access to our team resources + community! And I'm here ot help you learn how to use the oils and shift your routines to a natural approach at your pace. I'll be here to help you every step of the way, so you never need to figure it out yourself.
I also share some great freebies with you, as a new member of our community:
Create Your Wholesale Account
Fill in your personal info to create your account. The Enroller + Sponsor ID box should already be filled for you, but if blank you can enter 3579873.
Choose a Starter Kit or Build Your Own

Starter Kit: Choose the starter kit that is best for you & the Wholesale Fee is waived! You can also add any additional items at the 25% off price immediately. Home Essentials is the most popular kit with the top 10 oils + a diffuser!
Build Your Own: If want to choose your own products instead, choose the Wholesale Fee and then add any additional items at 25% off price immediately!

Finalize your shipping and payment options. Click "Process Order Now & Continue"
Looking for more information?