Today I'm so excited to share with you about a new sports bra I've been testing out for a few weeks. So excited, in fact, that I wrote a little poem about it…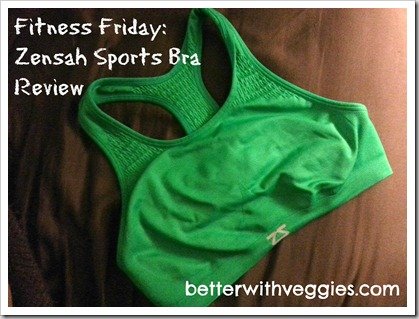 It's the Friday before Christmas
and all through the house
not a creature was stirring
because they were worn out…
from all the running and training
that is underway
but thank goodness for Zensah
which helps along the way.
Today I'm talking about Zensah's sports bras, but I have been using their compression leg sleeves for years and love them! You may remember that I wore them for both the Jed Smith 50K & New Orleans Marathon this year. Since I love the brand, I was so excited to get the opportunity to test out their sports bras, something I hadn't tried yet.
When I went to the website to choose a color & size, I was a little concerned that the style might not work for me. As a runner who's a little more well-endowed, support is very important to me. The style didn't look very supportive and I wondered if it really would be comfortable for me. That's why I tested this out for several weeks before posting a review.
Why Zensah? There are several key benefits they highlight for their sports bras:
No Chafing – Every Zensah Sports Bra is made with a seamless design to ensure optimal comfort and prevent any chafing.
Anti-Bacterial
Superior Comfort – Zensah uses it proprietary Zensah fabric in each Zensah Sports Bra it creates for an unmatched comfort.
Thermal Regulating
That top benefit is key for me. Other than support, chafing is the next concern on my list for sports bras. I have such sensitive skin, this tends to be more of a problem for me than other people.
The verdict?
With my two keys being support & chafing, I have been very happy with this sports bra! I've worn it on long runs (up to 8 miles so far), in a race, and during speed work over the last few weeks. In each situation I was comfortable, supported, and chafe-free!!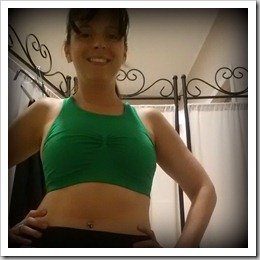 I did size-down when  ordered the sports bra, which is something that has worked well for me in the past with this style. They offer two sizes:
S/M: 32ABC – 34AB
M/L: 34ABC – 36AB
The material is so stretchy, that the smaller size still fits very comfortably and it makes me feel more secure.
So far, I don't have any cons to share with this sports bra. The only concern I have is how it will wear over the long-term. I'll keep you updated with how things go as it gets even more use.
This is one sports bra I feel very comfortable (pun intended) recommending to you! 🙂
Interested in learning more? You can find Zensah on their website, facebook, and twitter.
Disclosure: Zensah provided me this sports bra in exchange for an honest review. All opinions are my own. 
********************
Questions for you:
What do you look for in a sports bra?

Do you have a favorite style?