The thought behind this post started over the weekend on a hike with one of my friends and fellow bikini competitors. When you hike a 14er, you have lots of time to talk and our conversation covered a lot of ground. But one of the main topics we talked about was fitness. Why do we do it? Is it all about competitions?
Why do you workout?
I'm sure I've talked about this is several different ways before, but I think it's an important one. Why do I workout?
To be healthy
To achieve whatever crazy goal I'm training for at the time.
To be fit to LIVE!!
That last one is main reason for me. I want to experience everything life has to offer & I want my body to be able to keep up. Of course being healthy means I'll be able to live a long active life. And the crazy goals keep me motivated to improve myself and my fitness.
[Tweet "Why do you #workout? Have you thought about #fitness as a way to experience life? @FITaspire"]
Looking good in a bikini competition is cool, don't get me wrong. But life is bigger than just that one event.
Life is a whole bunch of experiences around this big world.
It's hiking mountains that rise above 14,000 feet.
It's rafting freezing cold rivers and jumping off 30 foot cliffs.
It's exploring the ocean and seeing a whole underwater world that is hidden if you stay above the water.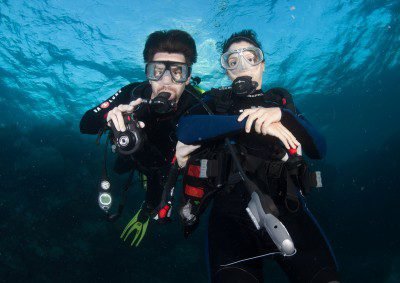 It's taking a bike tour around Paris to see a city from a different perspective. This was the day after Kirk's first Ironman and before the blog.
There are so many things to see and experience. Making fitness a priority in your life means you will be ready to take on new adventures when you have the chance. Finding a workout you enjoy means you'll actually enjoy the process along the way.
That's why I want you to keep #MoveHappy alive!
So you can live a long and healthy life. Achieve the crazy goals that inspire you. And be ready to experience the adventures that life brings your way!
*******************
Questions for you:
Why do you workout?
What do you want to be fit enough to experience?