It's the last weekday of vacation, but I still have through Sunday to relax and unwind. We are planning for another day on the slopes today, soaking up sun and fresh air on the white stuff. I can't wait to see how many days on the slopes I can rack up this year.
So while I'm out in the cold, sit back and get to know Brittany! I met Brittany earlier this year at Blend and am excited to introduce you to her today. Today she's sharing a workout to get you moving after that food coma you entered yesterday. This is one I'll keep in my back pocket until I really start training again next week. Enjoy!
********************
I'm Brittany, the blogger behind Delights and Delectables where I blog about food and recipes, all things fitness and health related, and random life events that Luvy (my husband) and I get into.
As a fellow FitFluential Ambassador, I am thrilled that Heather asked me to guest post for her. I got the pleasure of meeting Heather at the Blend Retreat last year, and believe me… she is even more amazing in person. I just wish she lived closer to me! I don't know about y'all, but I love Thanksgiving. I love spending time with my family and friends and not to mention the food! There is no amount of shopping on Black Friday that will get me out of my stretchy pants. Truth is… this year I have 3 Thanksgiving meals to eat. When Heather asked me to guest post, I knew exactly what I wanted to share with you all. I call this little gem my Turkey Day Trimmer. No matter where you are, you can do this quick yet efficient workout. It is a full body workout that will get your heart rate up and burn off some of that extra stuffing and pie you ate!
You will do each exercise for 30 seconds with a 10 second rest between exercises. You will rest 1 minute between each set. I downloaded the free Gymboss app on my phone to do this. It made it super easy. Feel free to stop by at Delights and Delectables and say hi! I would love to meet you all.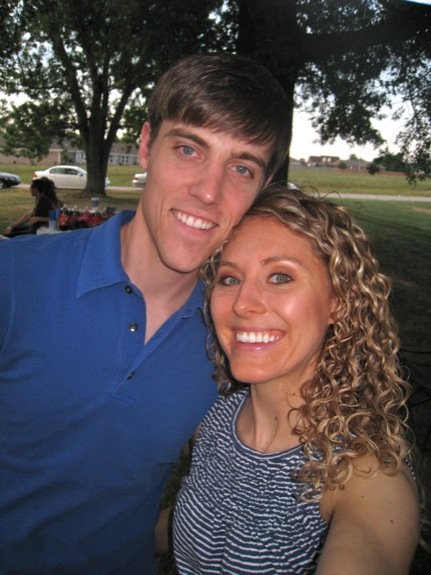 Thanks for having me, Heather! I hope you are relaxing and enjoying every second of your holiday!
Now, who's ready for leftovers??