Remember "This week in training"? I'm bringing it back this week on Tuesdays, so I can review a full normal training week. I don't know about you, but it was confusing me to review the previous week's weekend workouts (typically my long workouts) with the current weeks' weekday workouts. Hopefully a full week recap on Tuesdays will make a little more sense for everyone.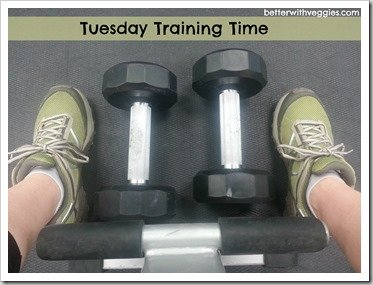 And now that I'm training fairly normally again, it's a great time to start up my recaps! I'm not "normal" quite yet, but at this point it's hard to tell if it's sickness or lost endurance. I feel like I'm getting back in a groove, which is nice!
**********
Edited: You should also check out my interview on Addicted to Running today!
**********
Monday 3/4: Rest Day!
A day of rest to start the week is always fun. No workouts today!
Tuesday 3/5: 4M Easy Run + Back and Bicep Strength
After work I hopped on the treadmill for an easy run, which almost felt easy. It's going to take some time to get back to normal, so I'm trying to be patient.
I finished my run and used the small free weights section at work to do my back & bicep strength workout. nothing fancy, which isn't a bad thing.
Wednesday 3/6: 45min Hill Simulation Bike + Full Body Functional Strength
We started the day on the bike, with a tough hill simulation workout on the trainer. My brakes were rubbing at the end and they decided to be difficult to fix, so I ate up a bit of time, so I ran out of time for my cool-down.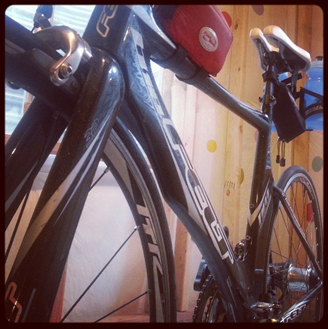 After work, we headed to the gym for a functional strength workout. I'm working in 3 days of strength now that I've dropped back to the half ironman, so this is really sport-specific day.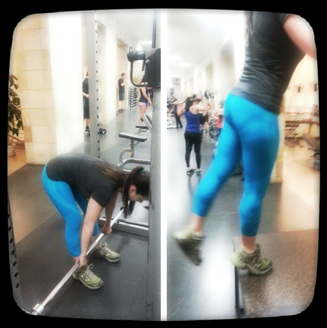 Thursday 3/7: 2200 Endurance Swim
Ah, swimming…how I didn't miss you. It's no secret I don't like to swim, but today's swim was actually okay! I know it would be better if I found a local masters group, but haven't seen one I'm ready to jump into yet.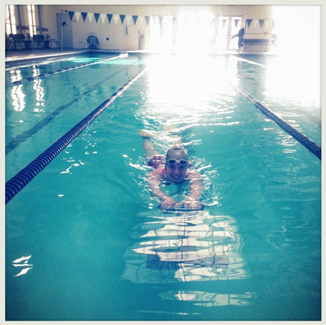 Friday 3/8: Chest and Triceps Strength
A solo day at the gym for my third strength workout of the week. I worked hard and then had a hard time holding myself up for a plank at the end. Heheh…good workout I guess! 😉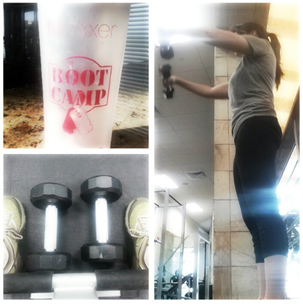 Saturday 3/9: 7 mile Run
Had planned to run before Training Peaks University today, but it was cold and actually raining (before it turned to snow), so I was a pansy and crawled back in bed. Slacker. **Note: I did make this up Monday night!
Sunday 3/10: 2:00 AeT Bike + 2 mile T-Run
After a fantastic & informative morning at Training Peaks University, we dug our heart rate straps out of storage and hopped on the bike. My Garmin decided it didn't want to work when I went to head out on the run and I decided to eat instead of run. More on the heart rate monitor to come!
Weekly Totals:
Swim: 2200 yards
Bike: 33.8
Run: 4 miles (+7 makeup on Monday!)
********************
Questions for you:
How was your training last week?

Did you complete any hard-core runs in the rain or snow last week?