At the end of the year, it's good look back at the races you completed and reflect on your accomplishments. I usually have a long list of races to reflect on, but with 2011 being the year of my first Ironman, the list of races is actually shorter than usual.
March: Georgia Half Marathon
The first race of the year was for fun – a great way to get the race experience while I was building my running mileage for Ironman. I ran with Melody (her first half marathon) and we had a great time. Well, I think she had a great time after we were done, but I think she was thinking some mean things about me as we ran. She ran a great race though, so I think she'd agree it was worth the pain. =)
April – PT Solutions Duathlon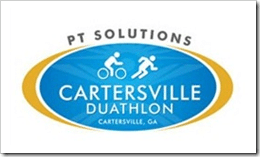 My first real race of the year to see how my fitness was coming along. I didn't give myself a real taper for this one, but I raced pretty well. I actually PR'd (set a personal record) the first 5K of the duathlon (5K Run – 19M Bike – 5K Run) which was a shock and very excited. I also placed 3rd in my age group at this race!
source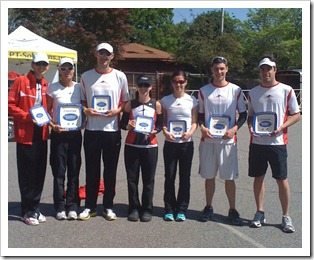 I'm the short one in the center. 
May – Rev3 Knoxville Half Ironman
Next up was Rev3 Knoxville, the half ironman I used as a tune-up race for Ironman Austria. I wanted a hilly course, but didn't realize how hilly Knoxville was – holy hills batman! The swim was freezing and partially against the current, super hilly bike, and then a good run. A tough race, not a fast time, but a good refocusing effort for the final build-up to Ironman. I'd like to do this race again someday and come back with a much faster time.
July – Ironman Austria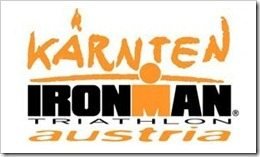 My big race for the year was Ironman Austria – my first Ironman (there will definitely be another) and a great experience. The feeling of European Ironman races is unmatched – I love racing with people from all over the world, even if they are a lot faster than me! This was one of the most incredible accomplishments of my life and I can't wait to do it again! I wrote a full post about this race, which you can see here.
August – Georgia Veterans Sprint
This race has become a tradition, so I attempted it despite my lingering knee issue from the bike crash at Ironman. It wasn't pretty (and the first year I haven't place here in a while), but still a fun day with friends.
November – Battle at Big Creek 10M
My first trail race – and what an introduction! I chose the 9M option, which was really over 10M on a very hilly, technical bike trail in Roswell. Despite a hard fall after mile 7, I sucked it up and finished the race. It was such a different experience and I know I just need more practice to try to avoid falling at the next one. I have a full list of trail races in my sights for 2012 and I hope to try this one again too! I wrote a race report here on this race, if you're interested in more details.
November – Atlanta Half Marathon
Not every race can be great, and this was one of the not-so-great ones. After feeling "eh" at the start, I decided to try to push through anyway and fell apart with stomach issues after mile 7. To read all about it, check out the full post here.
December – Christmas 10K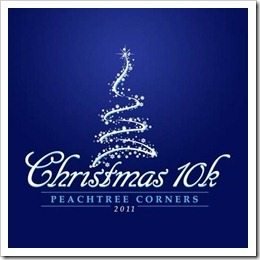 The final race of the season was the Christmas 10K in Peachtree Corners. Kirk paced me to a new PR on this hilly course – a record that has stood for over 2 years (okay, so I don't race many 10Ks). It was perfect weather, way more hills than I expected, and hard!! I found out later that it was also my first age group placement at this distance – 3rd in my age group!!
source
And that's my Race Year In Review. What was your best race of 2011? Any you wish you could try again? Any races to recommend in 2012?