I've got two GREAT feature for you on this week's Tuesday Training – the return of Tuesday Trainer on Lindsay's List and a superfood giveaway to help support your healthy pursuits!
But first, check out this healthy, semi-raw, plant-based snack that I've been enjoying the last few days! I found this recipe on Choosing Raw last year and this is the second time we've made it. These are delicious Sweet Potato and Beet Nori Rolls filled with hummus, sweet potatoe, beets, and sunflower seed sprouts.
These take some time to assemble, but I make a batch of 8 and cut the rolls into pieces when I'm ready to eat. Yum!
Tuesday Trainer Is Back!
It's the 2012 return of the Tuesday Trainer on Lindsay's List! If you're new here, this is a fun weekly workout that Lindsay hosts each Tuesday, featuring a different focus each week. Bloggers submit videos with a move that fits the theme. This week's theme is legs!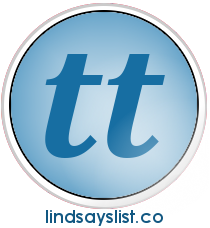 This is the not the first time Tuesday Trainer has featured legs, but it's the first time I've participated! This week I'm demonstrating a hamstring move – both a TRX version and one using a chair.
So put on your workout clothes and click the Tuesday Trainer button above to get the full workout!
Sea

Snax

Giveaway Is Here!

The moment I know you've been waiting for – giveaway time! SeaSnax sent me a box of products to sample and review last month, which I'm really excited to share with you guys.
SeaSnax is the first ever Non-GMO Project Verified roasted seaweed snack which is Vegan and Gluten-Free and made using 100% olive oil and just a pinch of sea salt — just three all natural ingredients! There are no artificial colors, flavors or preservatives and Seasnax are ounce for ounce one of the most nutrient packed foods on earth. Best of all, Seasnax are a low fat, cholesterol free, crunchy and delicious snack enjoyed by adults and kids alike!! And, Seasnax are now available in Classic (olive oil and sea salt), Toasty Onion, & Spicy Chipotle!
If you like sushi, you will love these snacks! It's not like eating a sheet of nori, which would be tough and too-fishy on it's own. They roast these with olive oil, salt, and some of the other flavors mentioned above – giving it a very light, not fishy, delicious, and seriously addictive snack!
It's hard to describe, but I think showing a comparison of regular nori next to a sheet of SeaSnax shows the difference.
See how dense the nori (left) looks compared to the SeaSnax (right)? It's light and crunchy!
I tried two different types of snacks, the Grab N Go packs and full sheets. We tried the Grab N Go packs first. The little pouches went fast! We tried regular, Toasty Onion, Chipotle, and Wasabi. I think the Onion & Wasabi flavors were my favorites, but I really did enjoy them all.
The full sheets could be used to make sushi, but they are so crisp I think it would be tough to make without breaking. I just ripped them into pieces and scarfed them down. Since an entire pack is only 48 calories, I wasn't too worried about eating a pack myself. =)
SeaSnax is a family company and contributes 10% of their annual profit to non-profit organizations committed to making the world a better place for children.
If you're not convinced yet – check out these benefits of seaweed:
A Superfood
Most nutritionally dense plant on the planet (source)
Lots of B Vitamins for a natural energy boost!
May help reduce blood clots & hardening of the arteries (source)
Did I mention it just tastes delicious?
Ready to try these snacks for yourself? The good folks at SeaSnax have offered 1 lucky winner your choice of 1 case SeaSnax Grab & Go's (12/cs – any flavor) or 4 packs of the full sheet singles in any flavor!
Good luck!