It's the final week of VeganMoFo – it's been a crazy, busy, fun month of food so far and we are so close to the end! The one thing I have missed this month is the focus on fitness – shame on me! In fact, today marks the second week in a row that I have missed the deadline for Tuesday Trainer. 🙁
Tuesday Trainer
But don't worry – I don't want you to miss another week of this fabulous feature. This week's theme is YOGA, so head on over to Lindsay's List to check out this week's workout. I guarantee you I'll be giving this a try later this week!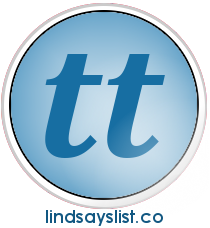 30 Days of Yoga Challenge
Hopefully this week's Tuesday Trainer got you interested or at least curious about yoga – because Lindsay from Cook.Vegan.Lover (yes,  two different Lindsays in one post!) is hosting an inspiring challenge for November. So as you are winding down from all the vegan food goodness in October, November is the perfect time to kick-start your fitness for the holiday season. So whether you can commit to 10 minutes per day or one of the two bigger challenges (which qualify you for her Lululemon giveaway!), I encourage you to sign up and join me for a month of yoga!!
In the spirit of accountability, my goal is to qualify for Option A.
Question of the day: Are you with me? Let me know if you'll be trying this week's yoga workout on Lindsay's List and/or the 30 Days of Yoga Challenge in November. You can do it!!