Ah…recovery week, how I love thee! It's been a fantastic week, and well timed since we are traveling again right now. This weekend we're in Columbia, SC for Kirk's cousin's wedding – it's a great couple that we both really enjoy spending time with and are so happy to see get married. I'm admittedly not a wedding person, but I suspect this will be a fun one!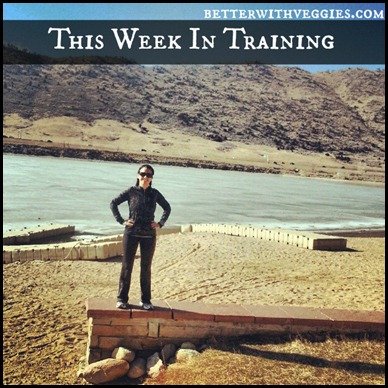 So what have I been doing over the past week?
Saturday 1/26: Back/Bicep Strength
Last Saturday I was in Austin for work, but I was happy to make time for strength workout in the hotel gym! After missing my second strength workout last week, I didn't want that to become a pattern.
Did I mention I finally got to meet Lindsay Cotter after my workout? She's just as awesome in person as she seems on her blog!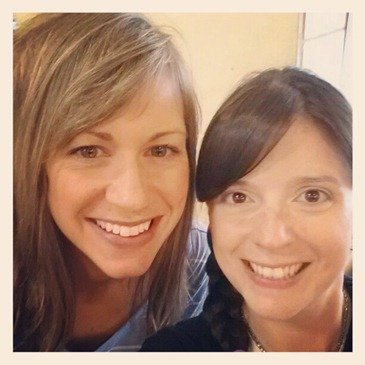 Sunday 1/27: Yeti Chase 10K + 3:00 Bike
I shared my race report on Wednesday, so you know the story here. I was happy to learn from Heidi that one of the "hills" we ran up might be Mt Carbon, which makes me happier about my time. We're just going to assume that is true, because it sure felt like it!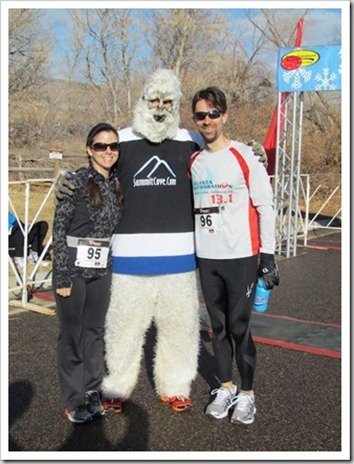 And yes – Kirk and I made the decision to cancel our bike after we both were wiped out from the race, legs still sore from earlier in the week, and haven't really missed anything in training over the past few months. Excuses, but smart excuses!
Monday 1/28: 30 minute Bike + MASSAGE!
Long, crazy day at work meant I worked through my planned cycling time – but I was home in time for a much needed massage. I typically plan for a massage every month during Ironman training, but this was my first since before the MCM Marathon! Oops. My body felt SO much better after this massage.
Tuesday 1/29: Chest/Tricep Strength + 4 mile Run
Started the day with strength, which I'm still really enjoying! I'm pretty sure I'm going to spend more time in the gym after Ironman to mix things up and see what I can do. And yes, I was rocking my favorite yogi pants!
After work, I hit the work gym for some quality time on the treadmill. I used my iPad to stream a free Amazon Prime movie – One for the Money. I didn't know they made a movie from the book!
Wednesday 1/30: 4 mile Run + 2400 yard Swim
We slept in, but still managed both workouts today. I managed to finish working earlier than normal and hit the work gym again to run and finish the movie.
Then I picked up Kirk to go swim – we did long intervals today and hit a new record distance for this round of training! My arms were tired by the end, but I'm happy to be getting closer to 3000 again.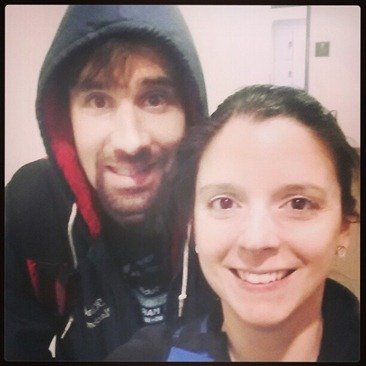 Thursday 1/31: 2:00 Bike
After the two workouts on Wednesday night, both of us were pretty wiped for this ride. Luckily, it's a recovery week, so it wasn't a big deal to dial back the effort and just get in the time. We headed for the airport midday, so we had to get our long ride in – no excuses!!
Friday 2/1: Back/Bicep Strength
At the hotel gym in Columbia for this workout, we had to improvise a few moves to work with the equipment available. Still enjoying the 5 minute plank for core work at the end of each strength session.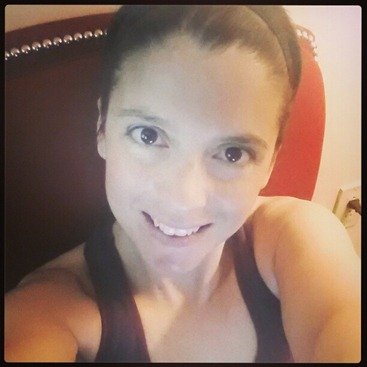 That wraps up the recap for this week. My body is feeling the way it should about this time in a recovery week – just a few more days and it's time to hit it hard again for another 2 weeks.
********************
Questions for you:
Do you adjust your workout schedule for travel?
How was your training this week?