We're at the halfway point in the celebration of Better With Veggie's first birthday! Today I thought we'd take a look at a few of my favorite recipes shared in the past year. I tried to pick things that hadn't been shared in the last month and that you might have forgotten about. 🙂
3. Walnut Crusted Tofu and Spicy Kale Salad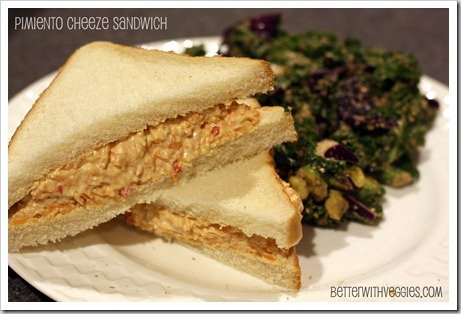 5. Whiskey Marinated Tofu Steak
******************
And now for something new – The Simply Bar®! I first heard about these nutritious snacks at Blend back in May. It was my fuel for a hike up the Flat Irons and it helped me survive that hike even after a tough morning bootcamp.
The Simply Bar­­ is a high protein, low sugar, low fat, low glycemic bar with only a handful of natural ingredients. I also really love that the founder created it after not finding many options that worked for her – she has Crohn's Disease. One of my best friends from college also had Crohn's Disease and I don't remember there being many products like this she could choose from.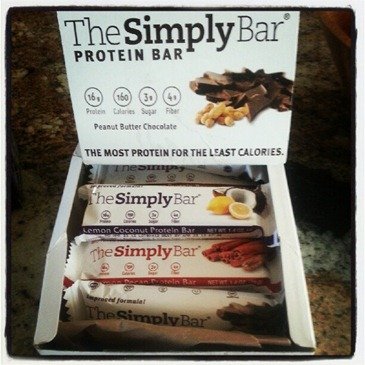 The nutritional stats that jumped out at me: each bar contains 16 g protein and 160 calories or less. Did I mention they are made with non GMO soy crisps, organic brown rice syrup, and completely vegan?! Check out the complete list of ingredients.
Now how about the flavor?
The bars are crispy and flavorful with some great flavor combos. They are a bit on the dry side, so they are best enjoyed with a glass of water (or almond milk). My favorite flavor is Cinnamon Pecan, although the Lemon Coconut is right behind it.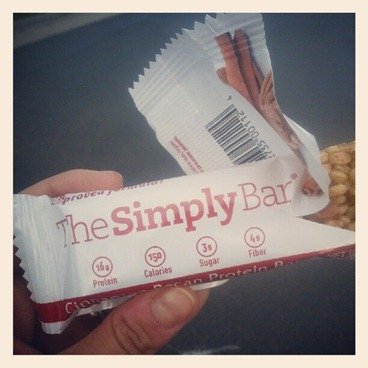 We went through our test box much faster than I had hoped – probably because Kirk was "helping" me test them out too! They are the perfect snack to get you from work to a workout, not too heavy and plenty of energy to power a strength training session or a run, in my experience. 🙂
I want to get my hands on the Cocoa Coffee flavor next – sounds like my kind of flavor! These are certainly treats that I would (and will) buy on my own, now that my box is completely gone.
Now are you ready for your own box of The Simply Bar? I have TWO options for you!
Save 15% off all orders (1 order per customer) with the coupon code SimplyVeg on their website!! This cannot be combined with other coupons and is only valid until September 20, 2012 – so get your order in now!
You can also enter for your chance to WIN a mixed box of The Simply Bar! Just use the Rafflecopter widget below to submit your entries and keep those fingers crossed. Entries are accepted through Friday (August 31) and the winner will be announced on Monday, September 3rd.
You can also find The Simply Bar on Facebook! Good luck!
Disclosure: I was provided a box of The Simply Bar in exchange for my honest opinions about the products. All opinions are my own.
******************
Make sure you enter every giveaway this week – you can tweet daily for extra entries!