The second week of competition prep is in the books! Not only did I conquer my second week of workouts, but I didn't have to make any compromises to my training while on the road (in Vegas!).
The Workouts
I'm on this group of workouts for 3 weeks, so the exercises are the same as last week. So far, I've made it through each workout three full times and I really noticed a difference in my strength on the last set. This is one of the reasons I love tracking my workouts on JEFIT, so I can see my progress!
Monday – Legs/Arms + Running
Tuesday – Circuits + Elliptical
Wednesday – Off!
Thursday – Legs + Running
Friday – Shoulders + Running
Saturday – Legs/Arms + Running
Sunday – Circuits + Elliptical
I think I mentioned this last week, but I was SO lucky that The Wynn in Vegas had a real gym! I've had pretty good luck with gyms over the past few months, but this was one of the best. With a free weights area (including squat rack), machines, and cardio. It was basically like being at home!
I also had posing practice again on Sunday and my routine is already coming together. Now I just need to make sure the new shoes I bought (and arrived last night!) are trainer-approved and start practicing in those. As sad as this is, they are only an inch taller than the pair I have been using for practice…which I also wore with my red dress last week. Yes, I like high heels. 🙂
Inspiration for Your Week
And now for your weekly inspiration. I thought you deserved something a little more than my training recap for coming back and motivating me every week (I appreciate that SO much!).
I found this one on pinterest last week and it's currently the wallpaper on my phone!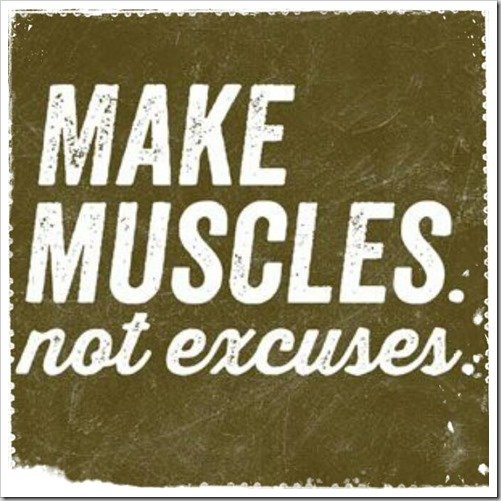 (source)
********************
Questions for you:
Do you like to wear heels or flats?

Where was the best hotel gym you've worked out in?