It's been a long week between work and training. Lots of long meetings at the office and some longer midweek workouts to fit in. Both Kirk and I have been feeling a little tired this week and we're looking forward to a recovery next week – just one more big day on Sunday standing between now and recovery!
So let's look back at the last week of workouts: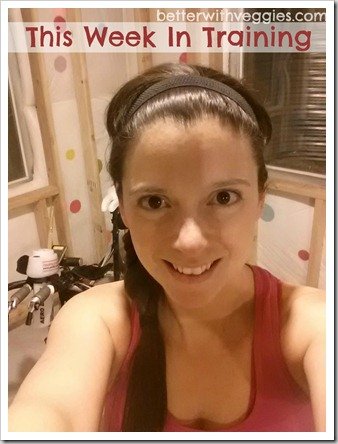 Saturday 1/19: 2:45 Bike
It was a beautiful day on Saturday in Colorado – in the high 50s! After working through single digits the weekend before, it was fantastic. I have to admit I felt pretty anxious about this ride. I haven't ridden outside since a shorter ride in the early fall – that's a long time! It reminded me of the anxiousness you feel when you're new to cycling. About halfway through the ride I finally felt "normal" again and was able to relax and enjoy the beautiful day! You can't beat the views for workouts here!
Sunday 1/20: 12 mile Run
After church on Sunday, we headed to the High Line Canal Trail for our run. It was a beautiful, sunny day in the mid-40s; perfect for running in my opinion! I felt strong the entire time and my pace was right where I wanted with – ending with a 9:30ish average. Love the runs where things feel right!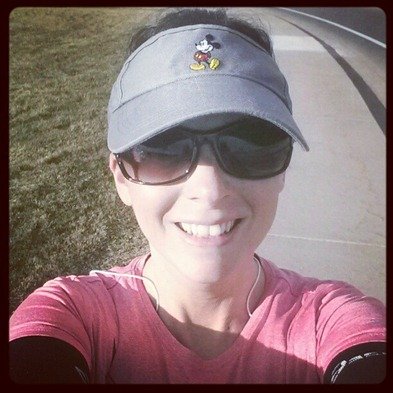 Monday 1/21: 2000 1200 yard Swim
We swam after work on Monday and I was running later than normal. We have a small window between swim teams, unless we get the far left lanes in the pool. I ignored the fact that I was a little hungry when we went to the pool – then I felt terrible quickly into the swim. I was starving! I gave up at 1200 yards and we went for all-you-can-eat sushi. Then I was stuffed.
Tuesday 1/22: 1:00 Cadence Bike + Chest/Tri Strength
I started the day on the bike – tired or now, we headed to the basement and knocked out our cadence workout. About 15 minutes in, I was wide awake! I am so NOT a morning person, but I do love the feeling of getting a workout down before work!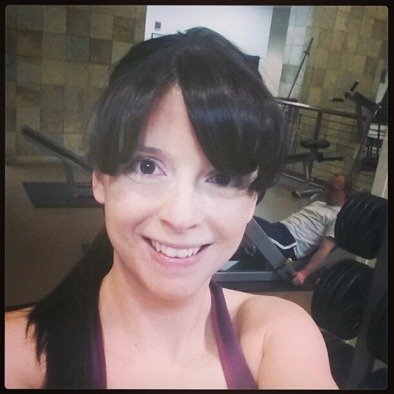 After work, we headed to the gym for a great strength workout. We switched up the exercises last week, but this week we added a medicine ball to our squats on the bosu ball – that was fun! And we finished with this 5-minute plank workout.
Wednesday 1/23: Brick – 30 minute Bike + 30 minute Run
My original plan was the 13 mile run that I actually did on Thursday. But I swapped the plan for the brick when I realized I could run on the treadmill at work without worried about getting kicked off after 30 minutes. So – a brick workout including a fantastic run outdoors. Could I finally be getting back to normal with running?
Thursday 1/24: 2200 Swim + 13 mile Run
We started the day in the pool, which is actually my prefered time to swim. I don't really like swimming, so getting it over early works best for me!
After a failed swim on Monday, I actually rocked this workout. Felt great in the water and capped it off with a few minutes in the hot tub.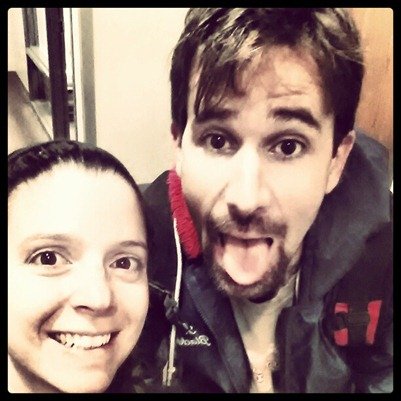 After work it was finally time to get my long run out of the way. Remember that the Saturday & Sunday workouts are actually part of last week's training, so this is my long run for this week. With work travel Friday – Saturday, I had to get this done before I left and it's pitch black when I leave work. I don't mind running in the dark, but 13 miles seems like too much.
Anyway – I loaded a movie onto my ipad and got started. Then I decided the movie was bad and switched to streaming Season 2 of Downton Abbey. I did stop a few times, but forced myself to push through and I finished all 13 miles on the treadmill! Go me!
Friday 1/25: Rest Day
Work travel today, so we "slept in" and called today rest! My quads are surprisingly sore, so I'm kind of happy today is rest. I'll fly home Saturday late afternoon and be back to normal on Sunday.
********************
Questions for you:
What's the longest run you've done on the treadmill?

Do you watch Downton Abbey?

How was your training this week?