Weekends in Colorado often feel like vacation. Today I want to share just two reasons that I love Colorado!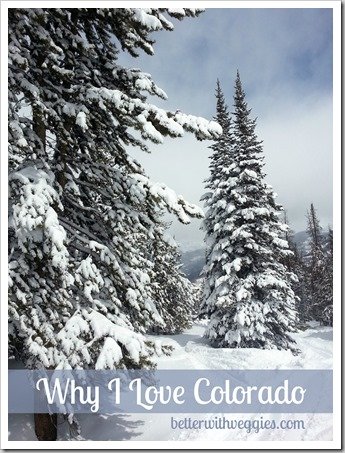 After my morning workout, the sun is up and I have a beautiful view of the mountains as I turn into my neighborhood.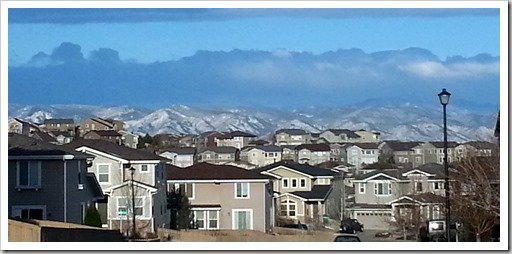 There are hundreds (thousands?) of trails to hike and explore. I mentioned that last weekend I met Paige for a short hike on Gregory Canyon Trail. A moderate, but short (1.1 mile) hike outside of Boulder (near last year's Blend location at Chautauqua Park).
On Sunday morning, I woke up and immediately checked the snow report for the mountains. With 13+ inches of snow reported at my favorite resorts, I got out of bed and immediately packed the car for snowboarding on closing day at Vail!
With Kirk working, this was my first solo trip to the mountains. I was joined by lots of my fellow Denverites on I-70, but I just turned on my current audiobook (Scarlet) and enjoyed the snowy scenery!
I was rewarded for my patience with a beautiful, powder day in the mountains. I tried to meet up with some friends, but I realized that I am terrible at finding people on the slopes. Surprisingly, it was kind of nice snowboarding solo. I went wherever I wanted, at whatever pace I wanted.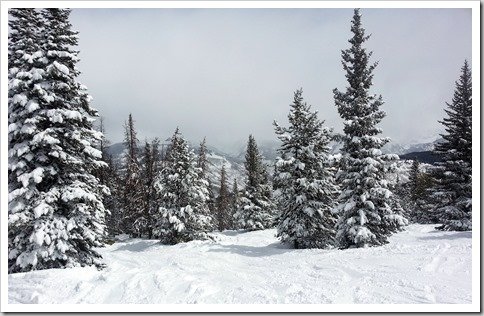 And these are just two reasons that I love Colorado.
********************
Questions for you:
What are two reasons that you love your state?

Did you get outside and enjoy the fresh air this weekend?