Happy Wednesday! We are halfway through the work week and getting closer to Christmas – so excited! To make this Wednesday even sweeter, it's giveaway day on Better With Veggies. Keep reading to learn more about these raw Superfood Snacks and for your chance to win.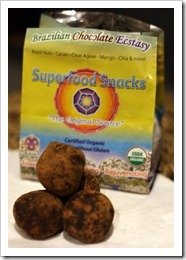 But first, let's take a look at What I Ate yesterday:
What WIAW isn't about

Comparison – Judgement – Restriction – Guilt

What WIAW is about

Celebrating one of the glorious things we all have in common: We all eat!

WIAW is about food and fun! It's about making new friends, breaking out of a food rut, inspiring yourself & others, embracing fruit & vegetables, finding new ways to eat your favorite foods, and so much more <3

Celebrate blogging. Celebrate Food. Celebrate Individuality.
Breakfast
I worked from home on Monday, which means I had a bit more time to cook breakfast before getting down to business. I made Mama Pea's Biscuits from the cookbook, which were quick and easy and flaky….mmmmm! The leftovers made delicious breakfast sandwiches – half with Almond Butter & Bananas, half with Almond Butter & Jelly.
Lunch (unphotographed)
I forgot my phone at home today, so I had no camera to snap photos of lunch. On the menu was a lentil & rice bowl (from my emergency, no groceries in the house stash) and the leftovers from last night's dinner. I also treated myself to about 4 of the French Twists snacks I had at work last week. =)
Dinner
Dinner was fantastic tonight – all recipes from Blissful Bites. I enjoyed Mac N Kale Salad paired with Traditional Miso Soup. The Mac N Kale Salad is my new favorite Kale concoction, I think it's all that nutritional yeast in the rub. I turned this 3-4 serving salad into 2 servings, it was THAT good! On the side, homemade soup to warm up on a winter evening. It really wasn't that cold out, but it was still a great night for soup!
And a pint of our homemade Pumpkin Ale!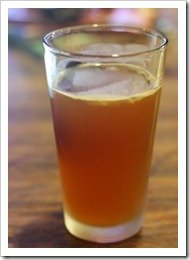 And finally, two Brazilian Chocolate Ecstasy snacks to close out the day!
Giveaway Time!!
Now that I've finished off my bag of Brazilian Chocolate Ecstasy Superfood Snacks, it's time to share with you! First off, how about a little more information about the company that makes these bite-sized snacks:
We are a sustainable superfood company from the island of Kauai.  Our focus is on creating cutting edge organic products using raw ancient superfoods and specialty ingredients from around the world..

We source the highest quality organic & wildcrafted fair trade ingredients for all of our recipes.  We use a unique 5 element food combining based on ancient techniques to balance our recipes with all 5 tastes and deliver amazing healthy products for your whole family.
Our organic raw chocolate superfood line is packaged in the very first ever-printed package that is made with NatureFlex TM non-gmo, sustainably sourced, 100% biodegradable and compostable materials.  We are the pioneers in the food industry to deliver our delicious superfood products in sustainable packaging
I contacted Superfood Snacks after reading about their products online. I really want to incorporate more raw food into my diet and a raw snack sounded like a great way to do that! They sent me a bag of the Brazilian Chocolate Ecstasy to try.
The ingredients are all natural and packed with superfoods:
Ingredients:
Organic Clear Agave Nectar*, Organic Brazil Nuts*, Organic Cacao Powder*, Organic Dried Mango*, Organic Hunza Raisins*, Organic Coconut*, Organic Dates*, Organic Dried Bananas*, Organic Incan Berries*, Organic Chia Seeds*, Organic Maca Powder*, Organic Vanilla Powder*, Organic Cinnamon*, Selina Naturally Hawaiian Deep Sea Salt.
(*Raw & Organic ingredient)
The taste reminds me of a truffle coated in cocoa, a decadent flavor. The flavor of dates and brazil nuts is very strong in this variety, which I really enjoyed! They kept me satisfied for a few hours on Saturday before heading down to AUM.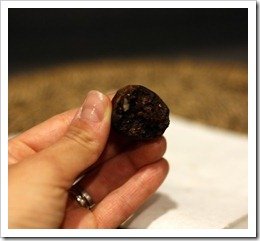 If you are looking for an overly chocolately snack, I don't think this will fit the bill. If you are looking for a tasty, satisfying snack loaded with nutrients, this is a great one to try!
Now it's your turn to try these Superfood Snacks! Two winners will get a bag of the Brazilian Chocolate Ecstasy to try for themselves. Entries accepted through midnight (EST) on Saturday, December 17th. This giveaway is open to US entries only. Make sure you mark your entries using the cool giveaway widget below.
Good luck!!
*I was sent a free bag to review and Superfood Snacks is providing the prizes for the giveaway.  I was not paid for this post, all opinions are my own.