I've heard from many of you over the past few months and I know you're ready for a change. You're frustrated by not knowing exactly what you should doing… or not being able stick with your plan once you get started. With some diets you've tried, you are hungry all the time and end up overeating at the end of the day. Even when you work out a lot, you just don't see the body you're dreaming about in the mirror.
Are you ready for a good excuse to transform your body and get in the best shape of your life?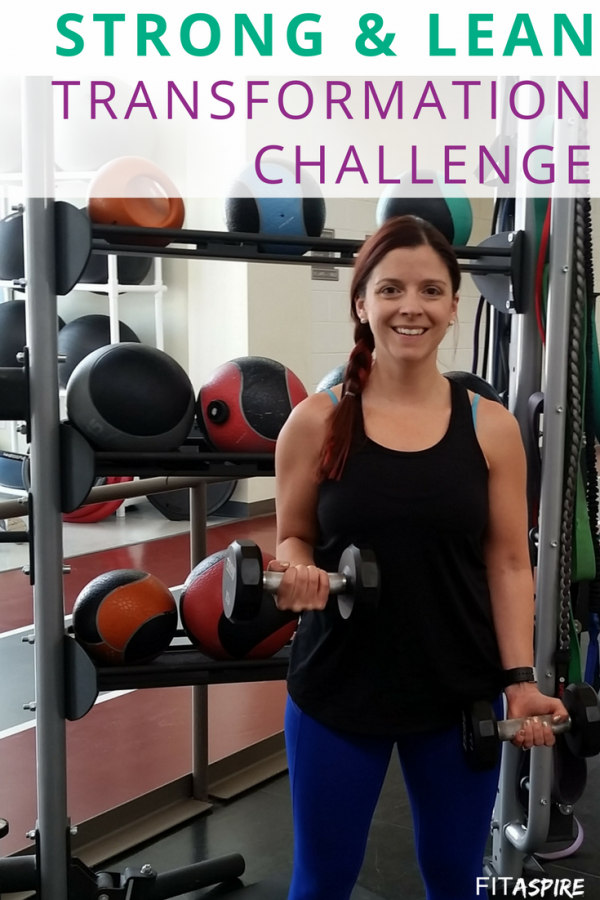 I am SO excited to announce the Strong & Lean Transformation Challenge, starting on June 12!! This 6-week nutrition & training program will include cutting-edge fat loss strategies to make sure that you look your best for the summer!
Here's how the program works. I will create a custom nutrition plan for you, based on your answers to a detailed questionnaire.  You will get access to the FITaspire app on your phone for easy access to 6 weeks of workouts & nutrition tracking. You will also get access to our private Facebook group to share your updates, questions, and progress throughout the program. I will personally be in the group daily to support you every step of the way!
This is a fantastic way to get motivated & accountable to really focus for 6 short weeks. 
[Tweet "I'm excited about this 6 week transformation challenge! Early bird pricing available through June 2. "]
What Is Included in the Challenge?
4-5 workouts per week, including strength training and cardio workouts
Custom nutrition plan and tracking, with adjustments every 2 weeks (as needed)
Access to the FITaspire App with your training & nutrition program, including video demonstrations of each exercise, all on your smartphone
Daily tips, motivation, and educational resources shared in our private online community-5
Weekly Q&A to answer all your training & nutrition questions
Weekly check-ins, to keep you on-track through the full 6 weeks
When you register by June 4th,  you'll get access to Early Bird pricing ($70 discount!). You'll also get a bonus copy of Strength Training for Fat Loss, my 6-Week Strength Training eBook to help you get started with training before the challenge.
The Strong & Lean program will guide you through exactly what you need to do in order to get maximum results in 6 short weeks. That means we'll focus on nutrition and short, effective workouts throughout the week.
I'll create a custom nutrition plan for you, based on where you are now and your goals for the program. After you register, you'll complete a detailed questionnaire to help me create your nutrition plan.  See more FAQs about the program
The training will be focused on strength training and short cardio workouts, with options for gym workouts and home workouts (you will need dumbbells and a stability ball). You'll get access to the FITaspire training app with your workout calendar, progress tracking, and video demonstrations of each exercise. And don't worry, all workouts are designed to take less than an hour!
Watch this video to learn more about the program: