If you've read my blog on Tuesdays in the past, you've probably heard me talk about Lindsay from Lindsay's List. She's the brains behind Tuesday Trainer and one of the creators of the Blend Retreat (have you bought your ticket yet?)! I also got the chance to meet her in person after the Publix Half Marathon a few weekends ago – and she's just as awesome in person as she is online. =) Ironically, today she's sharing her thoughts on why running sucks – now I know you're intrigued to read more, right?
—————————–
Sometimes running sucks.
Oh, let me count the ways!
The Mechanics
What do you look like when you run?
Forcing your body to do something that it was designed to do ONLY if being chased by a bear?!?
Putting pounds of pressure on your knees and ankles.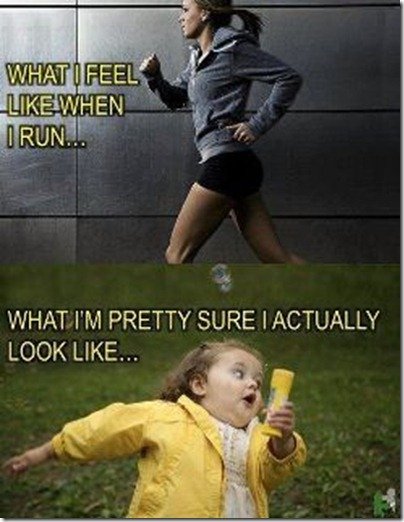 Swinging your arms, in a manner that can only be described as awkward if done anywhere else but running.
And the ponytail – oh the ponytail. Making whiplash marks on your cheeks, as you pounce around, looking as if you're being chased by a bear.

The Outfit
What do you wear!?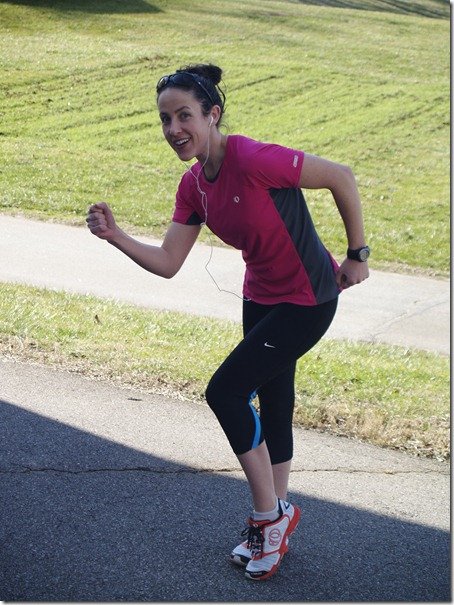 Shorts are just asking for trouble – riding up and CHAFING. Bleck.
A skirt or tutu? Can I be THAT girl? Can I pull that off?
Do you wear a visor? Isn't that so 80's? Or have they come back? I'm so clueless.
Those utility-looking fanny packs. Those can't be comfortable. Carrying your GU, your water, your GU water.
Oh, and some of the dry-wicking shirts are like TIGHT and show every little flaw. I'm not down with that.
I COULD be the "I'm just wearing a sportsbra and it's cool", nonchalant girl. But can I be THAT girl? Can I pull that off?
Few can.

The Fueling
When/What/HOW do you eat?
One needs a phD in Gastronomy to even come CLOSE to knowing the answer.
And I don't.
Before a run, you've inevitably hit snooze button too many times, so you've got a very small window for fueling.

Eat too little – you're SOL. Eat too much – you're SOL. Eat too close to the run – you're probably going to puke.
It's a learned science, that quite frankly, most people haven't the patience to learn.
During the run!!! Those GU's. Bleck.
Try panting and running and, don't forget, the ponytail making it's way towards your open mouth. GU gel will inevitably get in your hair and eyes. And the Chomps or Bloks – they're ENORMOUS.
How DO you eat? Seriously. Tell me.
You're probably just going to puke.
—————
This was the short list. *sigh*
I'll be honest.

Sometimes running sucks.

But not ALL the time.
And that's why I run.

For those few-and-far-between runs that just make you want to keep going. Keep putting one foot in front of the other.
Because, really, when you think about it, that's all running is.
So simple. So easy.
It's when we add all of these other things – clothes, training plans, fueling plans – onto it, that it becomes sucky.
Strip it down to the bare basics. You, your body and that inner dialogue.
THAT'S when it's cool!

THAT'S when it's worthwhile.

Sometimes running might suck. But not ALL the time.
————
QUESTION: What about running sucks for you?? Surely I missed something!
splendid…lindsay
Lindsay Wright blogs at the healthy living site, Lindsay's List, where she shares her fitness journey as a NASM-certified personal trainer and group fitness instructor. A stay-at-home mom to two children, Lindsay's just trying to balance fitness, family and fun!! Find her at http://lindsayslist.co.