When was the last time you made stir fry?
I can't even remember the last time I made stir fry, even though it is a fun & easy way to pack your meals full of veggies. In this case, dinner was packed with snap peas, broccoli, heart of palm, and even arame (a sea vegetable that adds a "fishy" flavor to the mix).
Never in a million years would I have thought to sub heart of palm for scallops – which is yet one more of the many reasons that Kristina is brilliant (and takes way better pictures than me!). As someone who does eat seafood, I wouldn't say this Sesame 'Scallop' Fried Rice tastes quite like scallops – but it is a similar texture and I enjoyed every bite!
I can't wait to enjoy another serving of this for lunch today and I think you would enjoy this too!
********************
Before I open the floor to you, it's time to reveal the August ingredients for Meatless Mondays from A-Z!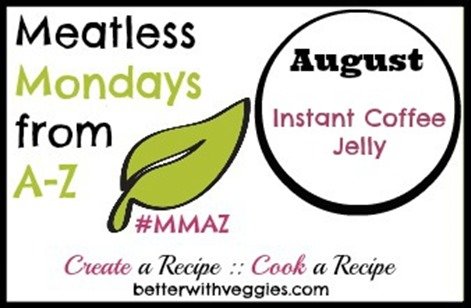 August bring us through I & J, two letters that were a little tricky to choose. Thankfully you had some great suggestions on the BWV Facebook page and I'm really excited about what's coming. You may see Kirk a little more involved in recipe creation over the next few weeks, which is going to be so much fun!
********************
And now it's time to see what the other #MMAZ participants "cooked" up this week. In case you haven't joined us before, check out all the details on how to join the fun next week.
********************
Question for you:
What was the best thing you ate in the past week?